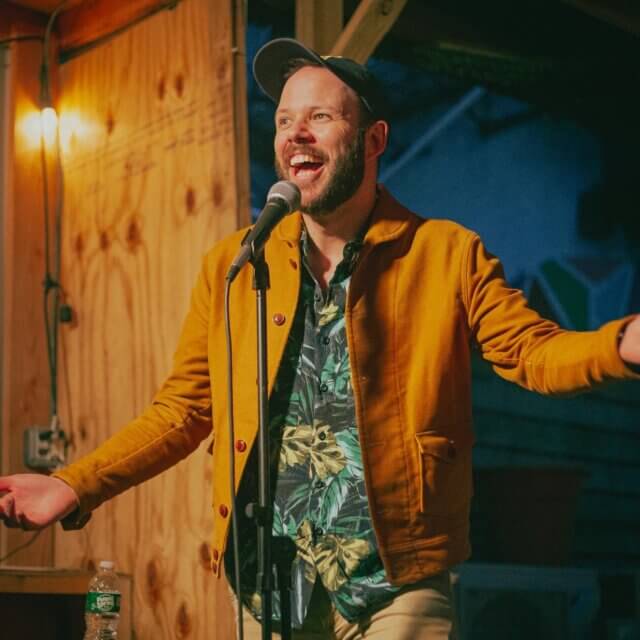 Kevin Casey White
Brooklyn, NY
Bio
Described by the Chicago Tribune as "A physical expression of an exclamation point," Kevin Casey White is a cheerful cynic with a dynamic stage presence. He's been showcased on Audible's The Comedy Show Show with Will Arnett which praised Kevin's "Fair, unbiased wit." (The show was canceled shortly thereafter.)
Podcast appearances include "Put Your Hands Together with Cameron Esposito" on Earwolf (canceled), "Hindsight with Daniel Van Kirk (canceled), and Nerdist favorites "Terrified with Dave Ross" (also canceled), and "Competitive Erotic Fan Fiction" (you guessed it: canceled.)
In over 10 years of comedy, Kevin has opened for such headliners as Kyle Kinane, Mark Normand, and Eddie Pepitone (none of which have been canceled.) Kevin currently lives in New York where he needs help paying the rent.
WHAT'S YOUR FAVO(U)RITE ANIMAL?
Great White Shark
WHICH FEST SET ARE YOU MOST EXCITED FOR?
Spells, Samiam, Cursive, The Menzingers