Explore Gainesville
MAKE EVEN MORE FEST MEMORIES WITH WHAT'S GOOD.
GET OUT AND EXPLORE GAINESVILLE AND ALACHUA COUNTY!
While you are waiting for your favorite FEST 21 bands to start playing, find events, attractions and What's Good in the local scene with the official Visit Gainesville, Alachua County weekly events guide. Find it here or text "whatsgood" to 22828 and get the What's Good Weekend Event Guide in your inbox.
Discover Downtown Gainesville:
Check out the architecture of historic buildings like the Hippodrome Theatre. Explore the mural route for Instagram worthy photos at 352Walls.org. Grab a bite at local restaurants including walkable locations around Bo Diddley Plaza with more variety at South Main Station and 4th Ave Food Park. 
Learn about Gainesville music history at the Matheson Museum. The new exhibit "Return to Forever: Gainesville's Great Southern Music Hall" puts a spotlight on the premier music venue during the 1970s with artifacts and photographs of legendary performers. The museum is open Wednesday – Saturday from 12 p.m. – 4 p.m.
For extra fun shoot pool at Palomino, play pinball, skeeball and arcade games at Arcade Bar, or try your hand at axe throwing at Hatchetbury Axe-Throwing Bar.
Just be sure to share your photos with #WhatsGoodGNV!
Tour the University of Florida campus: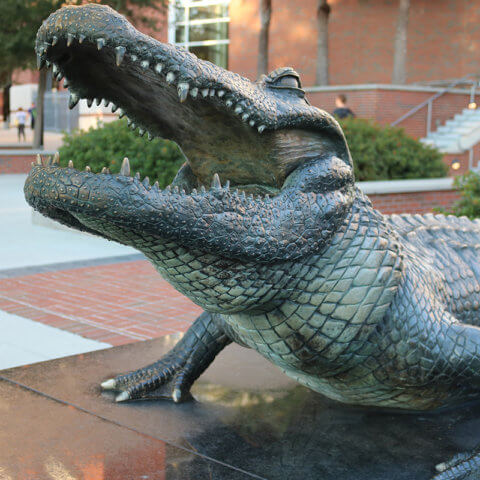 Ben Hill Griffin Stadium is home to the Florida Gators football team. The stadium is open to the public and you may enter at Gate 18.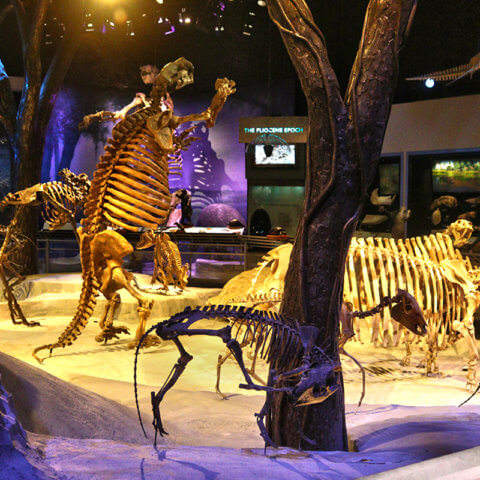 UF Bat Houses are home to hundreds of thousands of bats. At sunset, they emerge and fly through the sky on their nightly hunt to eat mosquitoes. The UF Cultural Plaza features the Florida Museum of Natural History, Butterfly Rainforest, and Harn Museum of Art in a single stop.
Are you UF Alumni or know someone with a Gator1 card? Have some outdoor fun at Lake Wauburg with stand-up paddleboards, kayaks, lakeside picnic areas, outdoor games, climbing wall and more.
Make a Splash in Area Springs: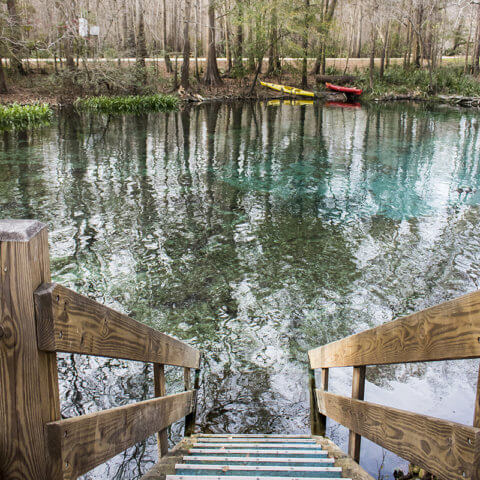 Poe Springs, Gilchrist Blue Springs and Ginnie Springs are natural attractions and fed by clear 72 degree Fahrenheit (22.2 C) water all year round. Devil's Den is an underwater spring-filled cave perfect for snorkel and scuba diving. Itchetucknee Springs provides a lazy drift on an inflatable raft along a scenic, winding spring-fed river. Local springs feed into the Santa Fe River which makes a perfect paddle trip in a canoe, kayak or on a stand-up paddleboard.
Cruise Award-Winning Breweries: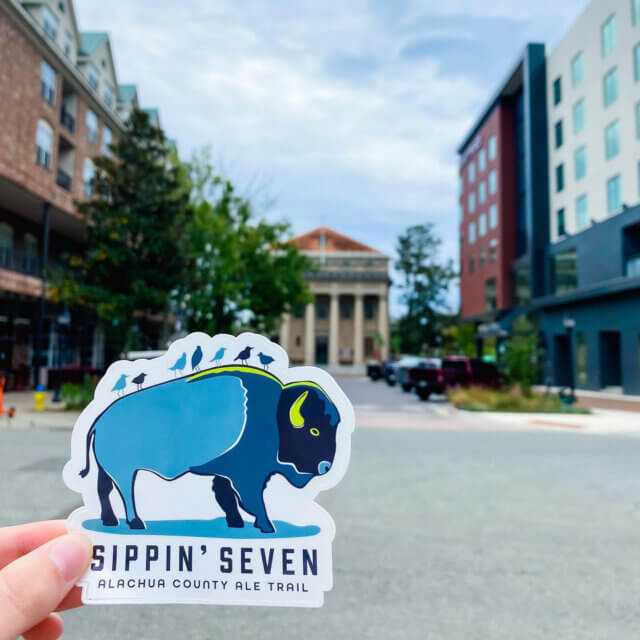 Gainesville and Alachua County is home to 6 award-winning craft breweries. Blackadder Brewing Company maintains a rotation of guest beers, cider, wine and craft sodas. Big Top Brewing Company is shaped by its hometown of Sarasota, the site of The Ringling Circus and countless performers. Cypress and Grove Brewing Company is named after the intersection of historic Gainesville streets and features a large outdoor space. First Magnitude Brewing Company has grown into a community-focused production brewery with unique indoor and outdoor spaces including "The Source" tap room. High Springs Brewing Company honors the history of High Springs, the gateway to the springs. Swamp Head Brewery has a mission to be Florida's brewery with its beer found across the state. An outdoor stage and scenic pond compliment "The Wetlands" tasting room.
Discover Local Parks:
Explore Gainesville's Depot Park, and walk the water's edge promenade, lounge on the hill's open lawns, hit the Depot Park Pop-a-Top general store for refreshments, or visit the Cade Museum for Creativity & Invention. A short drive south is Sweetwater Wetlands Park featuring 3.5 miles of trails and hundreds of bird species. Do a kickflip at Possum Creek Skate Park.
Boulware Springs Park is home to the trailhead of the 16-mile Gainesville-Hawthorne Trail. With connector trails to the Archer Braid Trail, you can bike through Gainesville and Alachua County. Dudley Farm is a working 1800's farm. O'Leno State Park is where the Santa Fe River disappears underground. See the largest Live Oak tree in Florida at Cellon Oak Park. Hike or bike the trails at Barr Hammock Preserve. Spot wild alligators on La Chua Trail at Paynes Prairie. You can even walk down a 120-foot deep sinkhole at Devil's Millhopper Geological State Park.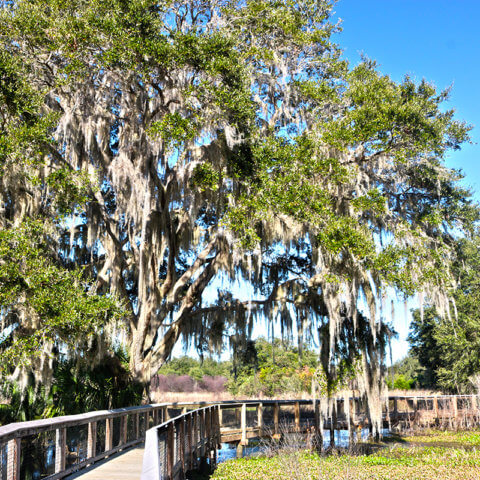 Pro Tips:
Don't turn into a pumpkin on Halloween weekend, use sunscreen
Keep the bugs at bay with insect repellent
Stay hydrated out there, keep your water bottle filled
Traveling with your pup? Plan doggie daycare with Camp Run-A-Mutt
Stop by the Visit Gainesville office at 33 N. Main St., next to The Atlantic and across the street from The Wooly, to say Hi and grab local info.
Find the weekly event guide and more at www.visitgainesville.com
For more of What's Good visit: www.VisitGainesville.com