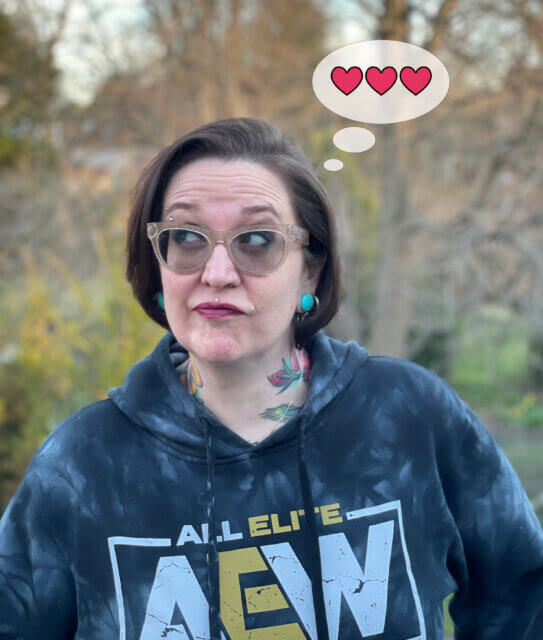 Katie Arrosa
Philadelphia, PA
Bio
This is Katie's first time writing a bio in third person or performing at Fest Comedy so she'll try to do a really good job.
Punk rock, standup, and pro wrestling are her best things because nothing sends her to the moon like people getting riled up and freaking out on the mic.
Katie did standup at the 2021 Philly's Phunniest tournament and got eliminated in the prelims but still had a really nice time.
WHAT'S YOUR FAVO(U)RITE ANIMAL?
Luchasaurus
WHICH FEST SET ARE YOU MOST EXCITED FOR?
The Jukebox Romantics, Mike & the Nerve, Neckscars, HWM, Anti-Flag, Iron Chic, and Fest Wrestling