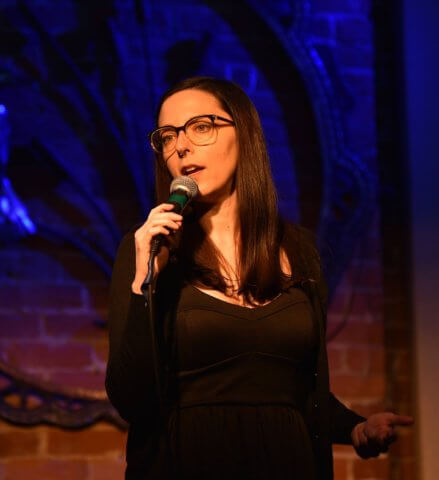 Caitlin Reese
Brooklyn, NY
Bio
Caitlin Reese is a Brooklyn based stand up comedian, improviser, and sketch writer. Her sense of humor is offbeat, goofy, and gay. Recent credits include being a Finalist on Amazon Prime's Comics Watching Comics Season 8, Finalist at Gotham Comedy Club's Ladies of Laughter, selected performer for HBO's Women in Comedy Festival, and she has opened for Kevin McDonald from Kids in the Hall.
IF YOU HAD A SUPERPOWER, WHAT WOULD IT BE?
I wish I could be invisible to men on an instant and make my tits into a hunchback.
BAND(S) MOST EXCITED TO SEE: Dag Nasty & Joyce Manor!