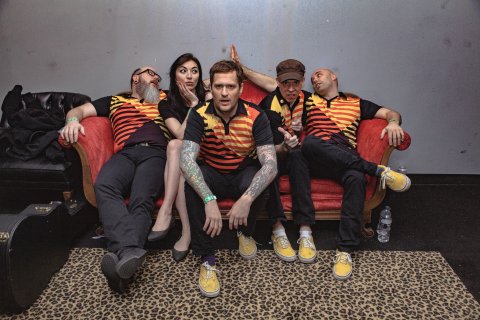 SPELLS
Denver, CO
Snappy Little Numbers
Performing at:
Bio
SPELLS is a five-piece rock juggernaut from Denver, CO. They are vacation rock to be exact. They produce short blasts of intense melody and driving rhythms that are custom made to entertain the band members themselves and serve as an excuse to go play shows in cities that have beaches nearby. If your city's best offers include said beach and a good breakfast joint, count them in.
2017 would see the band expanding their fan base by leaving home more often to spread the gospel of vacation rock. They did Midwest dates with label mates Low Forms and capped the year with a West Coast swing opening for Iron Chic, Off With Their Heads and Toys That Kill.
In 2018, SPELLS is stoked on repressing their debut LP, "Staying In > Going Out" with Anxious and Angry along with Snappy Little Numbers and distributed by Recess Ops. So yeah, where are the best breakfast tacos?
FAVORITE PIZZA TOPPING: Just cheese. Did you say pineapple? That's not a topping for a pizza! That's shit is for children! Did you mention "Chicago Style" pizza? GET OUT OF TOWN! That's a casserole, NOT A PIZZA! Chicago has a lot of amazing foods to call their own and pizza ain't one of them.