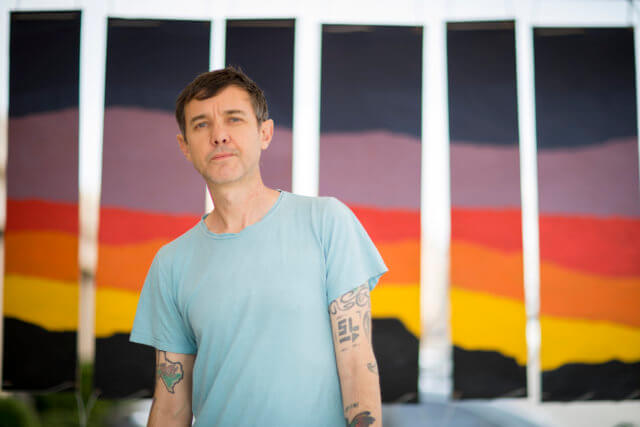 Sparta
El Paso, TX
Dine Alone Records
Bio
When it comes to his long and fruitful career in music, Jim Ward is not guided by vanity or money or some grand narrative in which he's the central player. It's all about the song, the melody, the lyric. So in late-2017, when he began making heavier, more riff-laden music, he rang his Sparta bandmate of more than 20 years, bassist Matt Miller, and began work on Trust The River, the band's first album since 2006's Threes.
Of their absence Ward notes, "I've made a real point to never break up a band, mostly because if you look at my history it's filled with on-and-off-again projects. As much as I can control it, I don't want there to be permanence."
Making the album was a multi-month songwriting process that culminated in some of the most inspired recording sessions of his career, with help from Miller and drummer Cully Symington. Also joining them was Austin-based musician-producer, David Garza.
Beyond Sparta, Ward has performed in various bands and under several monikers over his long and winding career— from the iconic post-hardcore band At The Drive-In, to a slew of solo albums and, recently, his alt-country project, Sleepercar.
Having been a member of heavy bands but also showcasing his more melancholic side via his solo work, Ward says the new Sparta album feels like the logical meeting point of his influences. "Naturally it's coming to this unity," he says. "Those two worlds have always been on a path towards unity. And I knew in my heart that it was coming."

WHAT'S YOUR FAVO(U)RITE SCARY MOVIE?
Parasite