The schedule is live!!!
Sunday, August 12
Hey FEST Family,
HOLY SHIT!!! The FEST 17 and PRE-FEST 6 SCHEDULES HAVE ARRIVED!
We worked really hard over this so we hope you are as stoked as we are about it. Talk it up, share with friends, post photos of your ideal schedule… but remember…if you like good music then there will always be conflicts. That's FEST life baby. Too many kick-ass bands performing is a real hard problem to live with. ¯\_(ツ)_/¯
MORE BANDS
Since the last time we announced new bands we've added just a couple more friends to the party. Make sure to check out: Lee Corey Oswald, Be Yourself, GOLDS, Adult Magic, Look Mexico, Cuzco, Jared Stinson, Ether, Divine Feed, 30 Foot Smurfs, & Bong Mountain!
LIVE PODCAST TAPINGS
We're bringing back live podcast tapings to FEST! Last year was a blast!! Excited to have two new podcasts on this year as well! Don't miss out on Saturday October 27 at the Hippodrome Theater. The Whole Ref'n Show Podcast (Indie Wrestling Panel), What Ales Ya Podcast (Craft Beer & Punk Music), & Angry Grrrl Music of the Indie Rock Persuasion Podcast!
INDIVIDUAL SHOWCASE TICKETS
If you can't make it to all three days of FEST 17 or two days of PRE-FEST 6 make sure to check out the fact that we offer individual showcase tickets to most showcases. They are limited so don't sit on your ass and then cry a river that you did not get to see FEST this year. (Link is on the schedule page below each venue)
FEST WRESTLING
Check out the lineup up on the FW page. Matches will be announced soon!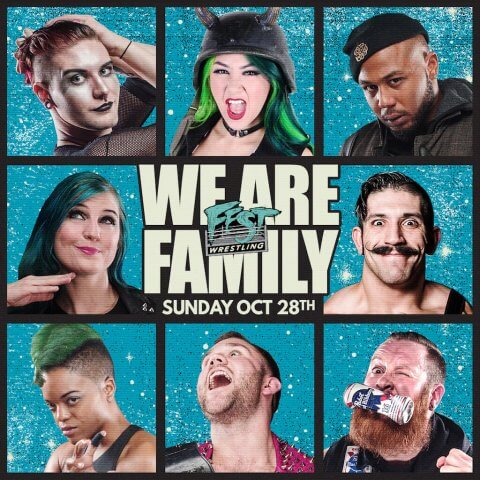 MYSTERY BANDS
Who are they? Take a guess. We will announce them all the day before the shows. Until then lets take some bets and see what you think. *REMINDER* All mystery bands are bands that have already been announced playing FEST 17! Your favorite band playing this year just might have a mystery set in a smaller venue!!
FEST 17 and PRE-FEST 6 passes are going FAST! We have sold more passes to date then we have at this time ever in the history of FEST! At this rate we will SELL OUT so take that student loan and come get a real fucking education at FEST!
Just a reminder of who will be at FEST 17!!
Lagwagon (LET'S TALK ABOUT FEELINGS 20 YEAR ANNIV.),The Get Up Kids, Cursive, The Menzingers, Piebald, The Lawrence Arms, Dead To Me, METZ, The Flatliners, Tim Barry, Radioactivity, Iron Chic, Masked Intruder, RVIVR, The Stereo, TORCHE, Mock Orange (NINES AND SIXES 20TH ANNIV.), Nothington (FAREWELL TO FEST), Crusades (FAREWELL SHOW), Audio Karate (REUNION), Rozwell Kid, Lemuria, The Copyrights, Drag The River, Report Suspicious Activity, Mustard Plug, Banner Pilot, Comeback Kid, The Bollweevils, Doc Hopper, PKEW PKEW PKEW, PEARS, Bad Cop/Bad Cop, Direct Hit, War on Women, Riverboat Gamblers, Mom Jeans., Slingshot Dakota, Dikembe, Elway, Signals Midwest, Meat Wave, Broadway Calls, Daggermouth, Night Birds, Tsunami Bomb, RADON, Red City Radio, Timeshares, Tiltwheel, A Vulture Wake, DFMK, Such Gold, The Fad, Frameworks, Sundowner, Brendan Kelly, Weakened Friends…AND HUNDREDS MORE! Check out the full lineup!
HOTELS
We still have rooms available at Hilton Garden Inn in Ybor City for BIG PRE-FEST IN LITTLE YBOR 6!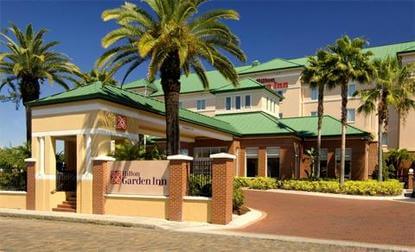 FEST EXPRESS (SHUTTLE BUS):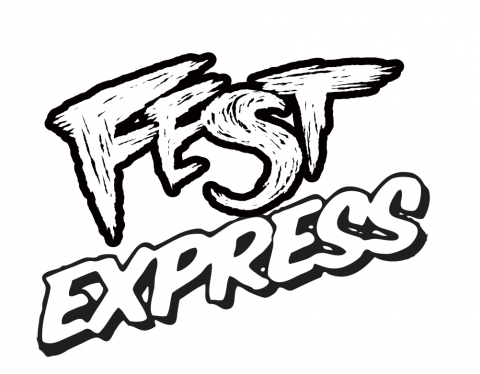 NEED A RIDE FROM TAMPA TO GAINESVILLE AND BACK?
We have that covered too! We have set up a very special bonus to help make your extended Florida vacation even easier. We have partnered with a top notch charter bus company. Each bus has 55 seats. We are calling these sweet rides THE FEST EXPRESS, this premium coach bus service comes with cold cold A/C, restrooms, large luggage area, free Wi-Fi & DVD entertainment system where we will be screening a movie of Tony's choosing! Also, when you get on the FEST Express you will be given a very special t-shirt that no one else will be able to purchase. We filled up three of these cruisers last year and we only heard good reports back from attendees. I think most just needed two hours of rest before the marathon Gainesville was about to unleash on them.
HOT NEW MERCH ITEMS!!!
We've got some sick new sunglasses for sale!! $10 a pop in our web store.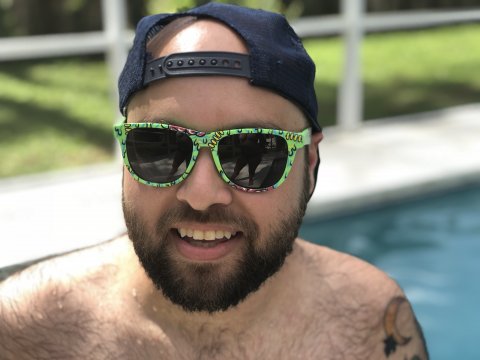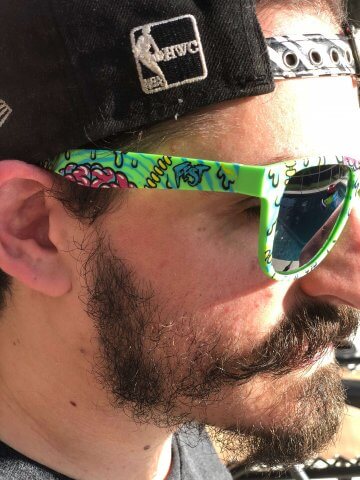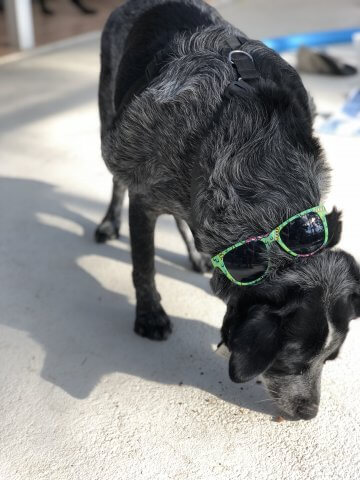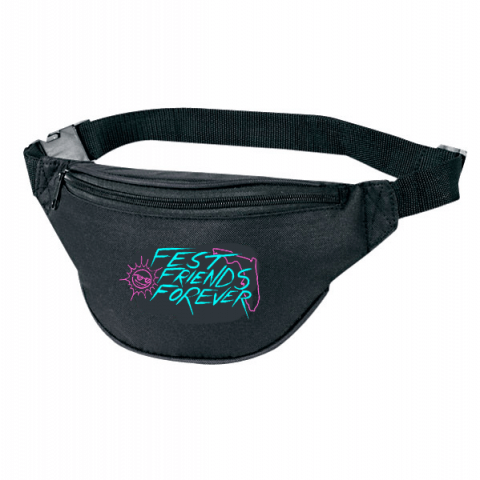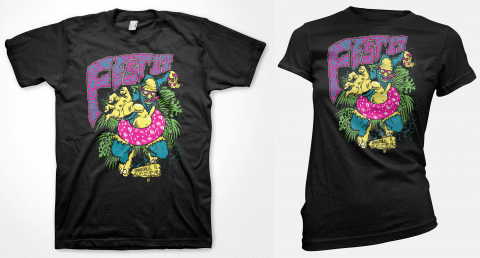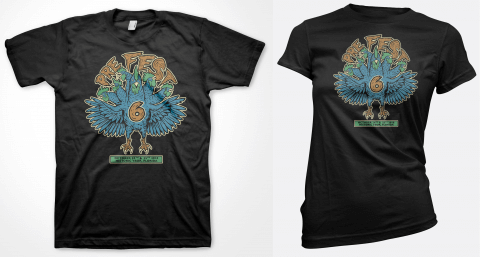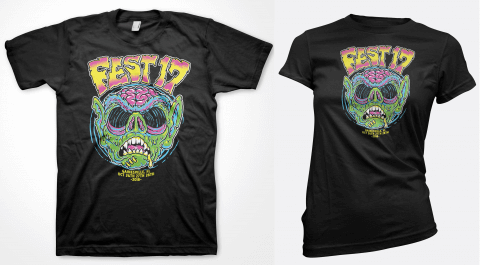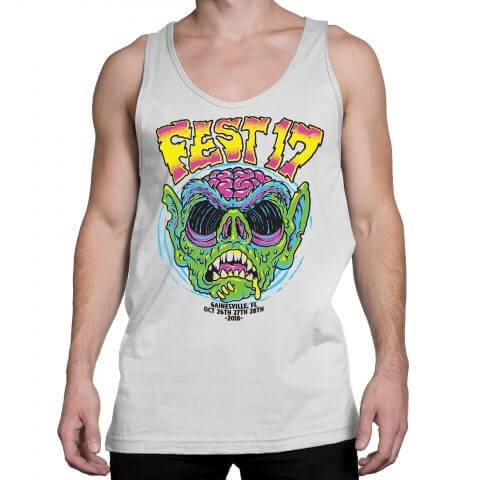 BUY YOUR MERCH NOW AND GET EASY PICK UP WHEN YOU CHECK INTO REGISTRATION. NO LUGGING AROUND SHIT WHILE YOU ARE TRYING TO HANG OUT!!! YOU ALSO DON'T HAVE TO WORRY ABOUT US RUNNING OUT OF YOUR SIZE.
XXL XXXL AND XXXXL SIZES AVAILABLE ONLY FOR PRE-ORDER!!!
VOLUNTEER
BE MORE THAN A FAN. BE A PART OF FEST. VOLUNTEER and EARN YOUR FEST 17 or PRE-FEST 6 PASS!!!
If you live in the Gainesville or Tampa Bay area and want to help out and be a part of THE FEST 17 or PRE-FEST 6, here is your chance. THE FEST is looking for kick ass, friendly and serious volunteers. Volunteers are always needed to help run FEST. We offer a free pass to anyone who works ONE shift the weekend of. You will also get a SPECIAL FEST SHIRT for the event you work. This is a design that no one else can buy. A shift runs about 8-10 hours and is anything from working registration, the door, helping bands load equipment, stage/barricade security, serving beers at Bo Diddley Plaza, to being a rock star stage manager.
FEST 17 VOLUNTEER SIGN UP MEETINGS:
@ Holiday Inn University Center (1250 W University Ave):
Sign Up Meeting #1        Sun Sept 16        3pm
Sign Up Meeting #2         Wed Sept 19        7pm
Sign Up Meeting #3         Tues Sept 25      7pm
PRE-FEST 6 VOLUNTEER SIGN UP MEETING:
Sign Up Meeting       Sun Sept 30  7pm @ Crowbar (1812 N 17th St)- Ybor City, FL
FOR MORE DETAILS ON POSSIBLE JOBS CHECK OUT THE VOLUNTEER PAGE.
RSVP on Facebook! FEST 17
OFFSET YOUR CARBON FOOTPRINT!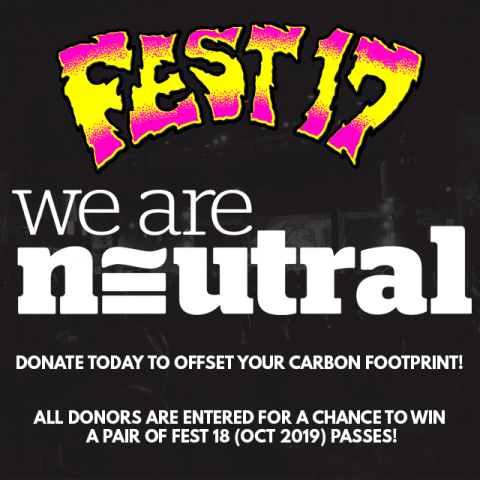 FEST offsets the carbon footprint of the venues, but that doesn't account for the carbon footprint of attendee travel which makes up 98.1% of FEST's overall footprint. We're asking you to do your part by offsetting the carbon footprint of your travel to and from FEST. We're working with the local environmental nonprofit We Are Neutral to offset your carbon footprint, right here in Gainesville. The cost to offset the average trip to FEST is $5. Please add these offsets to your purchase in the name of a healthier planet!
For more info about We Are Neutral, visit http://www.weareneutral.com
BE A PART OF THE FEST FAMILY:
Follow us on the following social media platforms:
You will not only stay up to date with the news and announcements leading up to FEST 17/ PRE-FEST 6, but when the event is going down you will be the first to get special announcements on who the MYSTERY BANDS will be as well as any last minute changes or surprises in the schedule!!!!!!!!!!!!!!!
Don't forget to listen to the FEST RADIO PLAYER and start planning out your trip to sunny FEST friendly Florida this fall to help us celebrate FEST 17 and PRE-FEST 6!!!
CHEERS,
Tony and the FEST crew