THE FEST 18 SCHEDULE IS OUT!
Wednesday, July 31, 2019
Hey Fest Friends,
Today is the big day! Today we give you the first peek at the FEST 18 SCHEDULE. We have worked really hard on it and hope you all think we did a pretty kick ass job. With so many kick ass bands there are bound to be schedule conflicts but hey, what do you expect when you have so many awesome to choose from. For now just soak it up, make some plans, and hopefully find some new bands from how we have paired folks up.
FEST 18 3-DAY PASSES ARE SOLD OUT!!!
HOLY SHIT!!! FEST 18 – THREE DAY PASSES ARE SOLD OUT! We told everyone we were only going to sell 3,000 of these and now they are all gone. BUT, this does not mean you can not FEST with us all.
We offer individual ticket sales to each venue to each day. These will range in price and these individual tickets are all available NOW but are limited in number, so don't snail on grabbing the show you want to see.
Links to individual tickets for each venue are available on the SCHEDULE page and the TICKETS page.
NOTE: HIGH DIVE TICKETS ARE SOLD THROUGH A 2nd PARTY TICKET COMPANY so please go to https://www.highdivegainesville.com/events/
ADDITIONAL BANDS / WRESTLERS
If you notice on the FEST 18 schedule we have added a showcase at Cypress & Grove Brewery. By adding this showcase, we are able to open our doors to the following bands: Caravela, DieAlps!, Body Heat, Telepathic Lines, LAPêCHE & Dead Feeling.
We also have had some bands have to bow out of FEST 18 this year so we are stoked to announce that we will be filling their spots with the following bands: Kill Your Idols, The Tim Version, Giles Bidder, Question The Mark (UK), Max Stern (of Signals Midwest) performing with a full band, and Jawbreaker on Cello (an all cello set of your favorite Jawbreaker songs).
We are also adding the following wrestlers to FEST WRESTLING'S WE ARE FAMILY SUPER SHOW: The Gym Nasty Boys, Chris Benne, Chuckles the Clown, T.E.C.H., James Bandy, Savannah Evans, Bear Country, and Shotzi Blackheart.
MYSTERY BANDS: When you are checking out the schedule, you will see several spots that say MYSTERY BAND. I am here to let you know that these will be filled with bands already playing FEST 18 and will be a special second set they are performing, many playing a smaller more intimate venue. So….NO….AVAIL is sadly not playing. I did get to see them in RVA though and you SHOULD very much go see them on these reunion shows they are doing. Was fucking so much fun!!!
OFFICIAL FEST MERCH
Have you checked out all the rad new merch we have available this year? You can purchase your merch in advance and not only get it for a cheaper price than weekend of but you can pick it up at FEST 18 Registration and guarantee the sizes you want especially if you want a XXL or larger sizes.
GRAB YOUR OFFICIAL FEST MERCH HERE
OFFICIAL FEST 18 HOTELS
We are once again partnering with the HOLIDAY INN UNIVERSITY CENTER and WYNDHAM GARDEN INN here in Gainesville. These will be our official hotels and both will be hosting awesome welcome pool parties for guests. Stay in a sold out hotel full of FEST FRIENDS but grab your room NOW because we are down to just a handful of rooms left at each hotel.
CLICK HERE TO BOOK YOUR HOTEL!!!
FEST EXPRESS TO ORLANDO
NEED A RIDE TO ORLANDO AIRPORT (MCO) ON MONDAY NOVEMBER 4th? Don't look any further, because we have you covered! You can ride in style with a bunch of other FEST FRIENDS on the FEST EXPRESS. We have partnered with a top notch charter bus company. Each bus has 55 seats. We are calling this sweet ride the FEST EXPRESS. This premium coach bus service comes with cold cold A/C, restrooms, large luggage area, free Wi-Fi & DVD entertainment system where we will be screening a movie of Tony's choosing! Also, when you get on the FEST EXPRESS you will be given a very special FEST EXPRESS t-shirt that no one else will be able to purchase.
The bus leaves straight from the Holiday Inn in Gainesville on MONDAY 11/4 at 11:00am and goes direct to the Orlando International Airport (MCO). Seats are limited so grab yours now. Bus seats can be purchased in the web store on the ticket page.
It will take 2 – 2.5 hours for your non-stop trip depending on traffic. There are NO STOPS!!! ONE WAY STRAIGHT RIDE BABY!
When you order your seat on the FEST EXPRESS please put your shirt size in the comments section. You can also email SARA (sarasvati@thefestfl.com) and she can make a note for you on your order.
*PLEASE SHOW UP 30 MIN BEFORE DEPARTURE WITH PHOTO ID OR PASSPORT.*
Tickets are not refundable. If you need to change the name on the ticket please email SARA (sarasvati@thefestfl.com)
SOCIAL IMPACT
GRACE MARKETPLACE / PLUS1.ORG
FEST is partnering with PLUS1.ORG to take $1 from every FEST 18 pass sold and donating it directly to end homelessness in Gainesville through the hard work of gracemarketplace.org. To date, GRACE has ended homelessness for over 650 people and is on a mission to end homelessness altogether.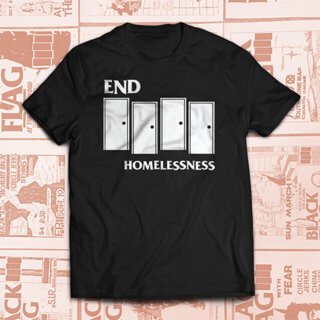 You can also help GRACE by purchasing one of their END HOMELESSNESS shirts and donations of basic hygiene items (hint: check your hotel bathroom!) can also be dropped off at Bo Diddley Plaza during FEST 18. For more information, visit gracemarketplace.org.
WE ARE NEUTRAL
The time to take action for our planet is now! FEST works with We Are Neutral to offset the carbon footprint of the festival's venues, but we need your help to offset the carbon footprint of all the flying and driving from FEST attendees to get to Gainesville.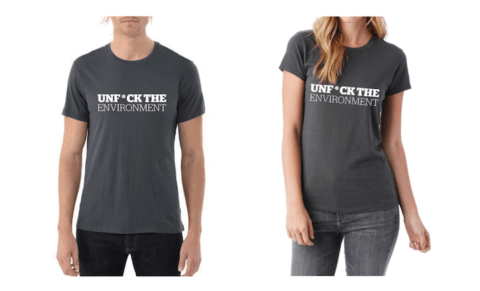 Help We Are Neutral Unf*ck The Environment by donating to offset the carbon footprint of your travel to and from the festival or purchasing an Unf*ck The Environment shirt in the online FEST merch store.
You can read more about these organizations we are supporting through FEST 18 on the SOCIAL IMPACT section of our site.
BE A PART OF THE FEST FAMILY
Follow us on the following social media platforms:
FACEBOOK / TWITTER / INSTAGRAM
You will not only stay up to date with the news and announcements leading up to FEST 18 but when the event is going down you will be the first to get special announcements on who the MYSTERY BANDS will be as well as any last minute changes or surprises in the schedule!!!!!!!!!!!!!!!
---
Thanks everyone. Really hope you are enjoying some summer fun and are stoked on what we have shelled out for you for FEST 18 so far. We will now turn to working on the schedule so you all can geek out on that very soon.
Until then enjoy the FEST RADIO PLAYER, check out all the BANDS confirmed so far, and get that HOTEL ROOM booked while they are still available.
Thanks again!!!
-TONY and the FEST FAMILY