THANK YOU!!!
Friday, November 11, 2022
WE DID IT! 20 YEARS OF FEST! Thanks so much to everyone who came out and made FEST 20 our best year yet. So many amazing bands, comedians, wrestlers, staff, volunteers, vendors, and attendees I wouldn't even know where to start. Fest has come a long way and we are so glad to have so many people come back year after year, and also so excited with how many people came to Fest for the very first time this year. It really blows our mind and warms our hearts to walk around town and see everyone having so much fun. So, in the words of Piebald, HEY… you're part of it, and we are so happy you are!
This year being as insanely awesome as it was also meant that we sold out of the Fest 20 shirts wayyyy faster than expected, so if you missed out we put a pre-order up at our mailorder site FESTSHIT.com, now until SUNDAY NOVEMBER 13TH you can pre-order a shirt, we won't be making any extras so last call! We also have a handful of other merch left over like, hoodies, joggers, mugs, and fanny packs, so grab them before they're gone too!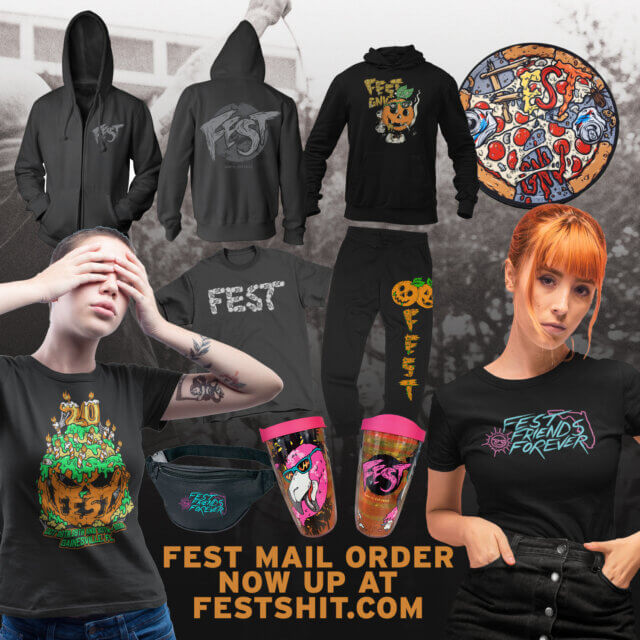 Alright, we are going to take a nice and much needed break before getting back to planning for FEST 21! Follow us on social media to stay up to date on when we will be announcing all the info on that. Thanks again for all of your support and I hope you all had as much fun as we did. See ya next year!