Second wave of bands joining FEST 18!!!
Saturday, May 11, 2019
Hey FEST Friends,
Today we are super stoked to finally bring you the 2nd massive batch of bands confirmed to play FEST 18 in Gainesville, FL on November 1st, 2nd & 3rd.
JOINING THE FEST 18 LINEUP…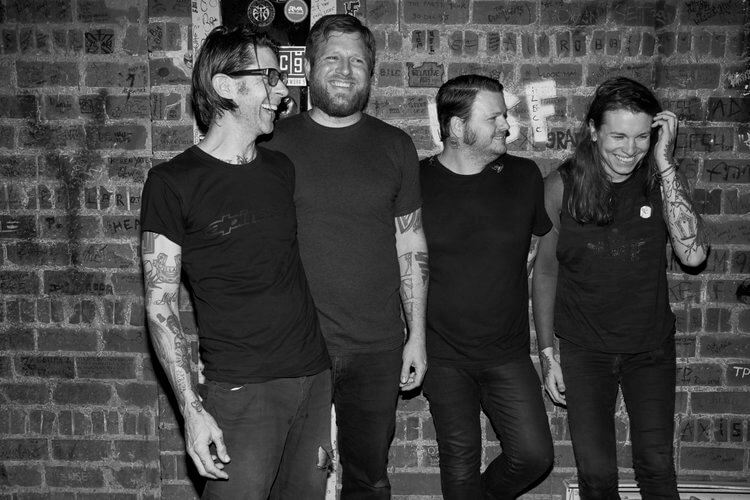 To kick things off, we are pleased to announce that AGAINST ME! will be returning but they will not only be headlining one night at Bo Diddley Plaza but have decided to HEADLINE TWO NIGHTS this year.
Since they are doubling up, they have also decided to PLAY FOUR ALBUMS!!!
Against Me! will be playing White Crosses, Transgender Dysphoria Blues, Searching For A Former Clarity & New Wave in full over two days. This will also be their ONLY FLORIDA SHOW so don't miss out on this historic return from one of Gainesville's finest.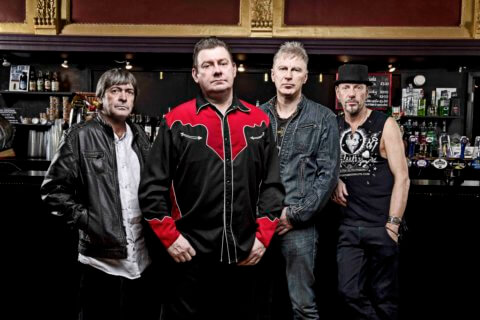 Speaking of history, we are extremely honored to be able to host the iconic STIFF LITTLE FINGERS!!!
Not only do we get to have them finally play FEST and Gainesville but they will be celebrating the 40 year anniversary of their album Inflammable Material by playing it in its entirety.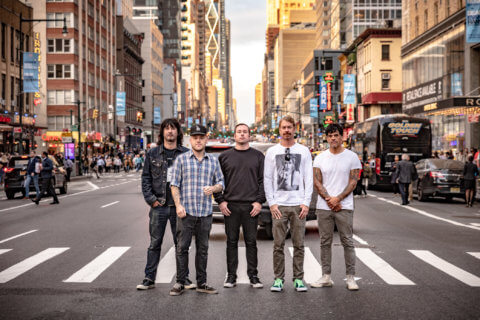 As many of you might have speculated, when we announce that MARIACHI EL BRONX was playing FEST 18, that THE BRONX would also be coming to the party… well, you were right and we are stoked! We have been asking THE BRONX forever to come and now the rock gods have blessed us with THE BRONX for their ONLY FL SHOW.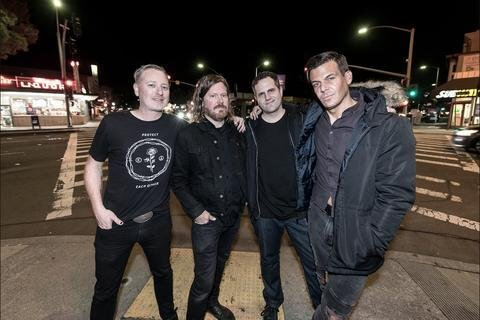 AMERICAN STEEL have played FEST many times. Hell, I think they might have played one of the first house shows I got to attend when I moved to Gainesville. That was a crazy fucking night and a story for another time… but American Steel are back and recently released a killer 7" on FAT to celebrate. They will be playing FEST 18 as their ONLY FLORIDA SHOW… maybe we can talk them into playing Rogue's March to make it even more special?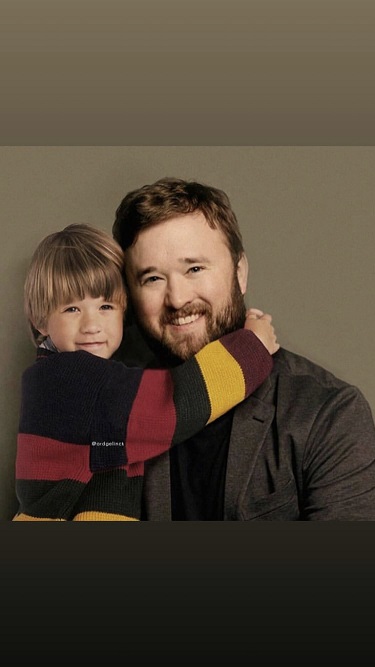 Sometimes bands take periods of rest and then sometimes we drink so much that we become annoying enough to make them wake the fuck up and realize that people want them to play again. So we have been annoying enough to get SPRAYNARD to rise from their slumber and rock our asses once again at FEST 18. This will be their ONLY FLORIDA SHOW so don't miss out on this special reunion.
ALSO CONFIRMED FOR FEST 18:
Torche, The Lillingtons, Masked Intruder, Bullets to Broadway (Reunion), A WILHELM SCREAM, BAD COP/ BAD COP, War on Women, Career Suicide, Grade, Worriers, Laura Jane Grace, Rehasher, The World Is A Beautiful Place & I Am No Longer Afraid To Die, The Dopamines, The Casket Lottery, Able Baker Fox, Assholeparade, J. Robbins, David Dondero, Whiskey & Co., Astpai (Austria), Frameworks, Cicala, Choke Up, Rebuilder, Huntingtons, The Dollyrots, Nightmarathons, Get Married, Pohgoh, Ramona, Arms Aloft, Expert Timing, The Penske File, We Were Sharks, Horrible Things, Starter Jackets, Bad Waitress, Western Settings, Almost People, Bong Mountain, The Heat Tape, Hospital Job, Chotto Ghetto, A Vulture Wake, Typesetter, Still Alive, Devon Kay and the Solutions, Ray Rocket, Night Witch, Pity Party, Boss' Daughter, The Randy Savages, The Jukebox Romantics, Debt Neglector, Machinist, Smartbomb, Caffiends, Skatune Network (Full Band), Elway, MakeWar, You Vandal, Late Bloomer, Golden Pelicans, Russian Girlfriends, Blis., Answering Machine, Adult Mom, Wolves & Wolves & Wolves & Wolves, Big Nothing, Wet Nurse, The Pink Spiders, Teen Agers, Youth League, State Faults, Origami Angel, Kid You Not, Death of a Nation, Dowsing, Such Gold, Post Teens, Radon, Great Grief (Iceland), Bike Tuff, Too Many Daves, Mikey Erg, DUSK, Tiltwheel, NOMORE, Protagonist, Gillian Carter, Divided Heaven (Full Band), Sunshine State, Hot Knife, Lara Hope & the Ark-Tones, American Pinup, The Eradicator, Quiet Fear, The Enablers, Rational Anthem, Brett Newski, ZETA, Bob Nanna (Braid/Hey Mercedes), Mark Rose (Spitalfield), AND OVER 100 MORE BANDS!!!
So, make sure to check out the BANDS PAGE to check out the full list of who is already confirmed to perform FEST 18 and join the likes of some of the heavy hitters we announced back in April like: Jawbreaker, Less Than Jake, Jawbox, DAG NASTY, Mariachi El Bronx, Off With Their Heads, AJJ, Iron Reagan, Joyce Manor, Teenage Bottlerocket, TIM BARRY, No Trigger, The Copyrights, Audio Karate, Kepi Ghoulie, Tsunami Bomb, Brendan Kelly, and Screaming Females!
FEST 18 PASSES
We are only selling 3,000 FEST 18 passes this year and have already sold over 2100 passes! After releasing this monster list of bands who are coming to the party I think these remaining passes will sell quickly, so grab your FEST 18 pass that grants you access to all the venues over the three days of FEST 18 now over on the TICKETS PAGE.
CLICK HERE TO BUY YOUR FEST 18 PASS!!!
OFFICIAL FEST MERCH
Have you checked out all the rad new merch we have available this year? You can purchase your merch in advance and not only get it for a cheaper price than weekend of but you can pick it up at FEST 18 Registration and guarantee the sizes you want especially if you want a XXL or larger sizes.
GRAB YOUR OFFICIAL FEST MERCH HERE
OFFICIAL FEST 18 HOTELS
We are once again partnering with the HOLIDAY INN UNIVERSITY CENTER and WYNDHAM GARDEN INN here in Gainesville. These will be our official hotels and both will be hosting awesome welcome pool parties for guests. Stay in a sold out hotel full of FEST FRIENDS but grab your room NOW because we are down to just a handful of rooms left at each hotel.
CLICK HERE TO BOOK YOUR HOTEL!!!
FEST EXPRESS TO ORLANDO
NEED A RIDE TO ORLANDO AIRPORT (MCO) ON MONDAY NOVEMBER 4th? Don't look any further, because we have you covered! You can ride in style with a bunch of other FEST FRIENDS on the FEST EXPRESS. We have partnered with a top notch charter bus company. Each bus has 55 seats. We are calling this sweet ride the FEST EXPRESS. This premium coach bus service comes with cold cold A/C, restrooms, large luggage area, free Wi-Fi & DVD entertainment system where we will be screening a movie of Tony's choosing! Also, when you get on the FEST EXPRESS you will be given a very special FEST EXPRESS t-shirt that no one else will be able to purchase.
The bus leaves straight from the Holiday Inn in Gainesville on MONDAY 11/4 at 11:00am and goes direct to the Orlando International Airport (MCO). Seats are limited so grab yours now. Bus seats can be purchased in the web store on the ticket page.
It will take 2 – 2.5 hours for your non-stop trip depending on traffic. There are NO STOPS!!! ONE WAY STRAIGHT RIDE BABY!
When you order your seat on the FEST EXPRESS please put your shirt size in the comments section. You can also email SARA (sarasvati@thefestfl.com) and she can make a note for you on your order.
*PLEASE SHOW UP 30 MIN BEFORE DEPARTURE WITH PHOTO ID OR PASSPORT.*
Tickets are not refundable. If you need to change the name on the ticket please email SARA (sarasvati@thefestfl.com)
SOCIAL IMPACT
GRACE MARKETPLACE / PLUS1.ORG
FEST is partnering with PLUS1.ORG to take $1 from every FEST 18 pass sold and donating it directly to end homelessness in Gainesville through the hard work of gracemarketplace.org. To date, GRACE has ended homelessness for over 650 people and is on a mission to end homelessness altogether.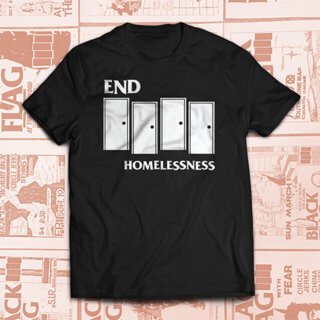 You can also help GRACE by purchasing one of their END HOMELESSNESS shirts and donations of basic hygiene items (hint: check your hotel bathroom!) can also be dropped off at Bo Diddley Plaza during FEST 18. For more information, visit gracemarketplace.org.
WE ARE NEUTRAL
The time to take action for our planet is now! FEST works with We Are Neutral to offset the carbon footprint of the festival's venues, but we need your help to offset the carbon footprint of all the flying and driving from FEST attendees to get to Gainesville.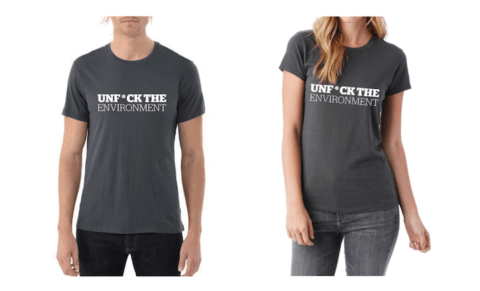 Help We Are Neutral Unf*ck The Environment by donating to offset the carbon footprint of your travel to and from the festival or purchasing an Unf*ck The Environment shirt in the online FEST merch store.
You can read more about these organizations we are supporting through FEST 18 on the SOCIAL IMPACT section of our site.
THAT'S IT FOR NOW
Thanks everyone. Really hope you are happy with who we have booked so far. Come back JUNE 3rd to see who we have booked for the FEST COMEDY showcases this year. JULY 8th we will announce who we have booked for the big FEST WRESTLING supershow WE ARE FAMILY for the Sunday of FEST 18. Hopefully we will have the schedule tweaked enough to announce then but we will have to see how things go. We will keep you updated on that as we progress with that cluster fuck.
Until then enjoy the FEST RADIO PLAYER, check out all the BANDS confirmed so far, and get that HOTEL ROOM BOOKED while they are still available.
Thanks again and see you back in JUNE for a new update!
– TONY and the FEST FAMILY