New Additions to FEST 20
Monday, June 6, 2022
HEY FEST FRIENDS,
Today we are super stoked to be able to give you even more kick ass bands that are joining us to help celebrate the 20 year anniversary of FEST.
So, without further ado, I bring you the…
NEW ADDITIONS TO FEST 20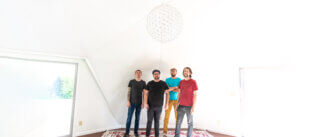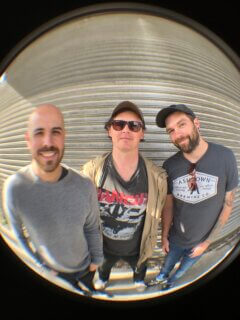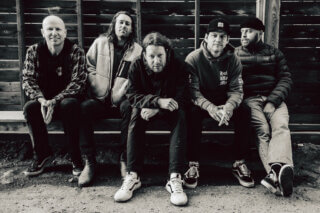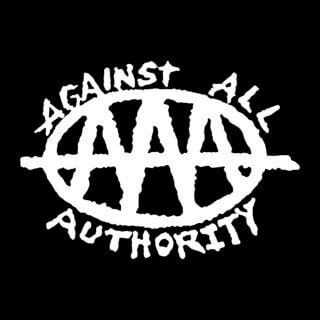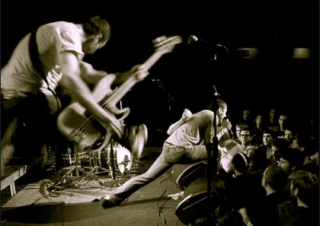 LA DISPUTE (playing "WILDLIFE")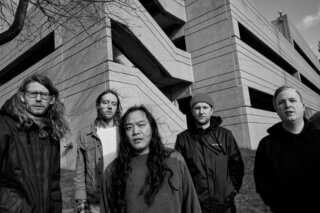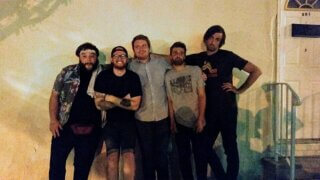 The Pietasters (returning after 20 years!!!)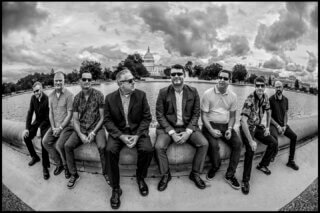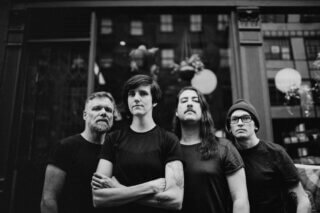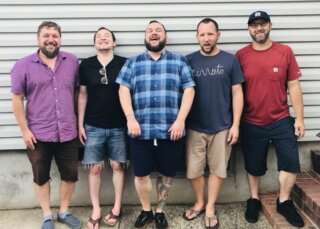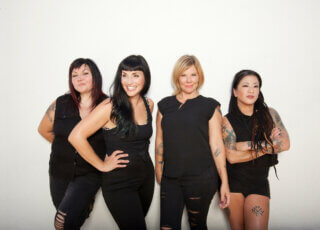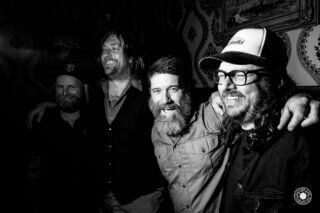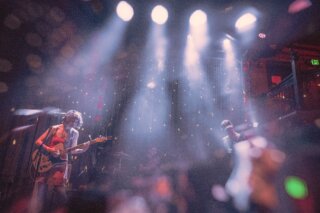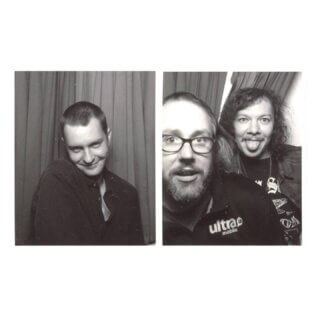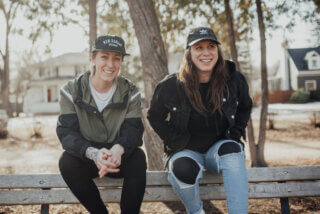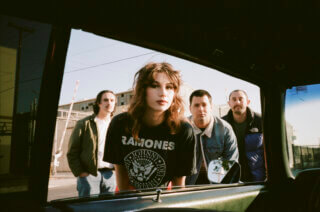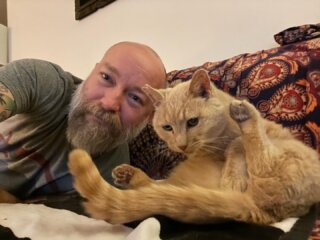 JONAH RAY (performing "Don't Call Me Al")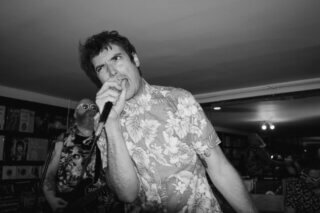 MORE BANDS YOU SAY? FUCK YEAH IT'S THE FEST 20 YEAR ANNIVERSARY!
ALSO ADDED FOR FEST 20:
The Methadones, The World Is A Beautiful Place & I Am No Longer Afraid To Die, Brendan Kelly, Chris Farren, Errortype: 11, Night Witch, Cliffdiver, The Bollweevils, Devon Kay and the Solutions, The Holy Mess, Bitter Branches, Tiltwheel, DFMK (MX), MakeWar, Annabel, Worn in Red, Their/They're/There, The Eradicator, Bong Mountain, Taking Meds, Onelinedrawing, Timeshares, Carpenter, Franz Nicolay, Protagonist, NOMORE, Nervous Dater, Thank You I'm Sorry, Rational Anthem, Tiny Stills, Terminal Bliss, Perspective a lovely hand to hold, City Mouse, Pohgoh, Biitchseat, Bacchae, Pity Party, Nectar, The Raging Nathans, GILT, Vena Cava, Church Girls, Black Dots, Woolbright, RADON, Couplet, worlds scariest police chases, Too Many Daves, Nathan Gray & the Iron Roses, Somerset Thrower, Nightmarathons, Heart & Lung, Home is Where, Coffee Project, School Drugs, wolves&wolves&wolves&wolves, Suck Brick Kid, Seagulls, New Junk City, Worlds Greatest Dad, Articles, Cursed Birth, Good Sleepy, Guerilla Poubelle (FR), Lost Love (CA), All Away Lou (UK), REMINDERS (UK), CATHOLIC GUILT (AU), TALK SHOW HOST (CA), Captain Asshole (DE), Brightr (UK), Trophy Jump (HR), I Like Allie (IT), PasMort (CA), Small State (DE), Colletti (DE), Odd Robot, Common Sage, Stay Inside, Carpool, Shitty Neighbors, Suzie True, Celebration Summer, Evening Standards, Vicious Dreams, Her Head's on Fire, The Holy Ghost Tabernacle Choir, Danny Attack, American Thrills, Velour Academy, Dial Drive, Fortitude, The Darling Fire, Best Ex, Original Sharks, Bonehawk, The Carolyn, Big Sad, Looming, Youth League, Oh The Humanity!, off day, Glazed, Jonathan Francis, Annie Jump Cannon, Thunderclap, Vacancy, Maggie Gently, Bumsy and the Moochers, Machinist!, Cardboard Box Colony, Blind Adam & The Federal League, Time Thieves, The Right Here, Downhaul, Rutterkin, Hey Thanks, Secret World, Damage Done, 430 Steps, Orbiter, Kerosene Heights, Lightweight, Supertwin, Rundown Kreeps, Sports Reference, Smelter, Wired Up, Chimes, Recreational States, Empty Atlas, Moonraker, Riverby, Latewaves, SHIIVA, Breaklights, Taken Days, The Lightheads, Friendly Fire, States of Nature, Fever Sleep, Noxious Profit, Dropped Out, To Forget, Love Kills Joy, Minimum Rage, Dazy, Leg Biters, Gun Died Laughing, Trash the Rental, American Television, and Cassadaga!
PLUS COMEDY FROM:
Chris Gethard, Shane Torres, Brandie Posey, Joe Sib, Dave Ross, Curtis Cook, Ben Roy, Kelly Mcinerney, Dan Telfer, Anna Valenzuela, Andy Peters, Caitlin Reese, Mat Alano Martin, John Michael Bond, Brian Zeolla, Dustin Meadows, Rachel Eppstein, Kevin Casey White, Nicole Yates, Andrew Youngblood, Mary Jane French, and Sarah Goodwin, with your hosts Jenarchy, Jason Kusterer, and Katie Arrosa!
ICYMI: we also already confirmed these bangers!
The Menzingers (celebrating 10 year anv of "On the Impossible Past") (TWO SETS), Hot Water Music (TWO SETS), Anti-Flag (TWO SETS), Bouncing Souls (TWO SETS), Piebald (TWO SETS), Samiam (TWO SETS), The Flatliners (TWO SETS), AVAIL, Cursive, The Suicide Machines, Iron Chic, THE ERGS!, War on Women, City of Caterpillar, Twelve Hour Turn, Cobra Skulls, Mustard Plug, Tsunami Bomb, Toys That Kill, Tim Barry, Into It. Over It., F.Y.P, The Dopamines, Catbite, Bob Nanna, Zeta, Dan Vapid & The Cheats, Pkew Pkew Pkew, No Trigger, Audio Karate, Slingshot Dakota, JER, Pool Kids, The Underground Railroad to Candyland, Caithlin De Marrais, Expert Timing, Nø Man, Pet Symmetry, Dikembe, Kill Lincoln, Signals Midwest, Ann Beretta, and MANY MANY MORE!!!
CHECK OUT THE FULL LIST OF CONFIRMED BANDS HERE!
GRAB YOUR FEST 20 THREE DAY PASSES HERE… WHILE THEY LAST!!!!
FEST COVID PROTOCOLS / REFUND POLICY / FAQ
Got questions, hopefully we got all your answers ready for you here at our Official FAQ.
What we do know:
COVID does not look like it's going away
We put in place some safe COVID protocols last year and they worked!
You should know if you are comfortable or not about attending a music festival by now. Because of that, and to save us some crazy work hours, we are going to be a little more strict on our refund policy this year.
Again… please check out the Official FAQ for more info before deciding to attend FEST 20.
FEST 20 MERCH/ FEST MAIL ORDER MERCH:
This year the official FEST 20 MERCH will only be available weekend-of at FEST 20. We have decided in an effort to save our staff time and stress we will not be doing pre-order merch that you can pick up at registration. You WILL be able to shop all the FEST MERCH at FEST OFFICIAL REGISTRATION and our FEST MERCH STAND at Bo Diddley Plaza.
YOU WANT FEST MERCH NOW? CHECK OUT FESTSHIT.COM and see our official MAIL ORDER SITE. Grab some new gear and help us make room for the FEST 20 merch when it comes in.
BE A PART OF THE FEST FAMILY
Follow us on the following social media platforms: FACEBOOK / TWITTER / INSTAGRAM
You will not only stay up to date with the news and announcements leading up to FEST 20 but when the event is going down you will be the first to get special announcements on who the MYSTERY BANDS will be as well as any last minute changes or surprises in the schedule!!!!!!!!!!!!!!!
FEST 20 OFFICIAL SCHEDULE/ INDIVIDUAL SHOW TICKETS FOR SALE ON JULY 15TH – 9AM EST!!!
For those of you who just wanna go to single shows we will have a very limited amount available to select FEST 20 venues. These will be available on JULY 15th when we release the official schedule. So…set your alarms!
Until then, enjoy the summer by getting to know all the bands we have booked for the big anniversary by listening to the FEST RADIO PLAYER, and start planning out your trip to sunny FEST friendly Florida this fall to help us celebrate 20 YEARS OF FEST!
CHEERS!!!
-Tony and the FEST crew