MORE BANDS!!!
Monday, June 11
Hey FEST Friends,
Welcome to summer time baby! To celebrate the start to a bitchin' summer we release for your eyes and ears the 2nd massive batch of bands confirmed for FEST 17. Enjoy friends and hope to see you in OCTOBER for another amazing party of friends and family.
HOLY SHIT! THE GET UP KIDS are finally playing FEST!!! It's crazy to think that..I think 20 years ago… I booked my fist BIG show for MACROCK. In an weird campus ballroom in Harrisonburg VA we had Archers of Loaf, AVAIL, The X-Ecutioners, The Blue Rags and the very first THE GET UP KIDS show in Virginia. Flash forward two decades and here we are reunited again for a rad party! It has been a real long time coming and we are super stoked to finally have the guys come to Gainesville. This will be their ONLY FLORIDA SHOW as well so get the bags packed and find a sitter cause this set is gonna be fire.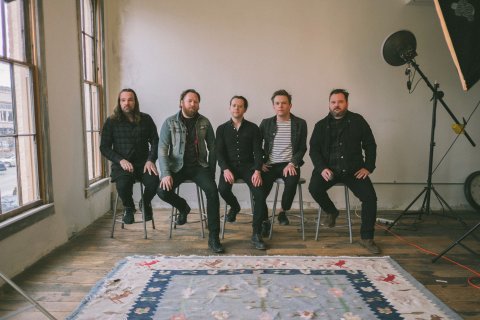 The boys are back in town baby! Yep, we all missed the Menzingers and I think they missed us all too. Coming back to celebrate their 11th year at FEST and, as always, put on one of the best shows at FEST ever.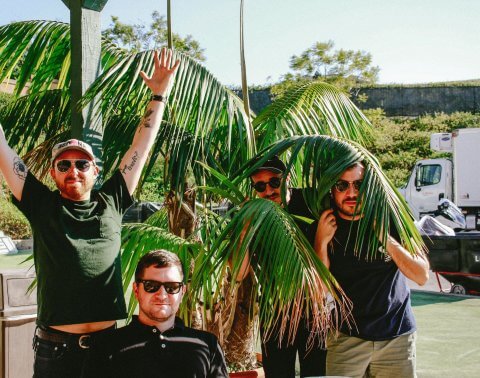 It's been 6 years since our Chicago boys have been to FEST. I can't count how many times they have come through Gainesville and how many times I called out of work because of it. It is fucking awesome to finally have the guys back. I am sure they will have plenty to catch up on and plenty of shit to talk.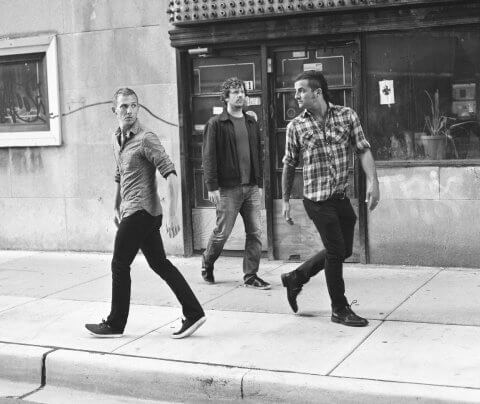 These Canadian sweethearts are as much a part of FEST as PBRs and high fives. They also be celebrating their 11th year of playing FEST so lets go BIG. We might have to make a poutine cake! To celebrate the good times we have shared over the years, I thought I would dig up an old video of our Canadian cousins playing FEST 8 on Halloween at Market Street Pub.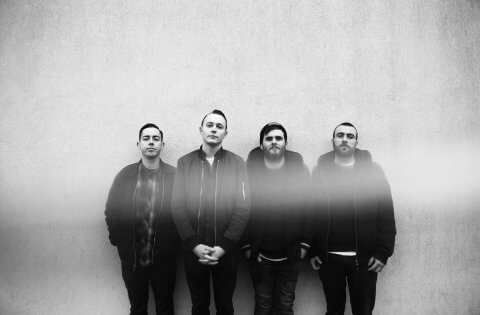 MORE REUNION CELEBRATIONS:
Mock Orange (Nines and Sixes 20th Anniversary)
In 1998 a little band from Indiana released, what many called, a damn near perfect album. When I moved to Gainesville in 2000 I ended up on a short list of good people that would try to put on a rad show for you on tour. Mock Orange came through Florida several times over the years and not only did they blow minds each time but they became really good buds. They ended up releasing several influential albums and now are returning to Gainesville for FEST 17 to celebrate the 20 year anniversary of the album that started it all: NINES and SIXES. Here is the album. Check it out and I hope you get as stoked as we are that they are coming back to once again blow minds!!!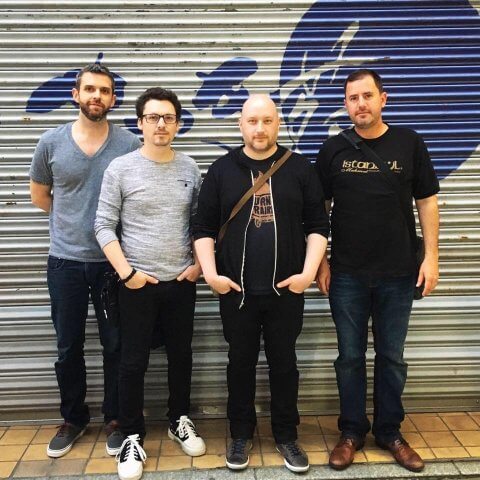 BRP were not only a staple party band of Gainesville but one of the fist bands to take a leap of faith with me on the entire concept of FEST. They released a split with Grabass Charlestons and then a LP called Almost Heaven. 17 FESTs later the party dudes are now party dads. I am sure it will still be a total raging shit show of a reunion but one for the books none the less. Having BRP back at FEST takes me way way way back so I thought I would share this video from FEST #4 that I found on the ye old interweb from a long lost FEST staple party venue, the SIDE BAR.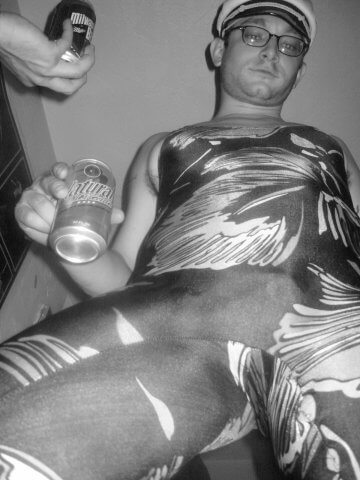 Videos of Billy Reese Peters
COMPLETE 2ND ROUND OF CONFIRMATIONS FOR FEST 17:
The Get Up Kids, The Menzingers, The Lawrence Arms, The Flatliners, Mock Orange (Nines and Sixes 20th Anniversary), Masked Intruder, Drag the River, Report Suspicious Activity, Mustard Plug, Banner Pilot, Comeback Kid, The Bollweevils, Billy Reese Peters (Reunion), DFMK, Such Gold, The Fad, Mikey Erg (Full Band), Frameworks, Sundowner, Brendan Kelly, Weakened Friends, Whiskey & Co., Doc Hopper, Gillian Carter, Jon Creeden and the Flying Hellfish, Starter Jackets, Just Friends, Everymen, Rebuilder, Ramona, SPELLS, Kit Fisto (Reunion), Walk The Plank, Garrett Dale, Lonesome Town Drifters, The Split Seconds, Hora Douse (UK), Post Teens, Swiss Army, Days N Daze, New Junk City, The Penske File, Caravela, Dollar Signs, David Dondero, Headlines, Hospital Job, The Randy Savages, Answering Machine, Boss' Daughter, Dead Bars, wolves&wolves&wolves&wolves, Dead Broke, The Eradicator, The Creeps, You Vandal, California Cousins, Expert Timing, Get Married, Kid You Not, Typesetter, Pissed Regardless, Kali Masi, Mobina Galore, Wailin Storms, Melted, Problem Daughter, Bastards of Young, Pity Party, The Scandals, Graduating Life, Debt Neglector, Yashira, Erica Freas, Machinist, Basketball Shorts, Rats in the Wall, City Mouse, Horrible Things, Harmony Woods, Nervous Dater, Sleep In, Goddamnit, Shellshag, Cicada Radio, After the Fall, We Bless This Mess (Portugal), Two Houses, Cold Wrecks, Cave of Swimmers, Sunshine State, Attic Salt, Dezorah, Wet Nurse, Annabel, The Duppies, BlackDots, Binary Heart, The Jukebox Romantics, The Sewer Rats (DE), From Parts Unknown, Counterpunch, The Last Gang, SWANK, Pictures of Vernon, Happy Accidents (UK), The Firewood Project (Japan), Guerilla Poubelle (FR), Middle Children, Idle Era, Toby Foster, Eric Ayotte, Liquid Limbs, Meatwound, Heat Rash, Horsewhip, Orbiter, The Palatines, In The Stone, Stunner, PYRE, The Mermers, OOF, Electro Maggot, Dozier, Coffee Project, Bitemarks, Damage Done, DEMO, Winded, Foxy Dads, Kinder Than Wolves, Ghouls (UK), Riskee and The Ridicule (UK), EW, Campdogzz, Ceramicats, DONKNG, Billy Liar, Loose Bearings, MeanGirls, Andrew Cream (UK), Joystick, Sports Reference, Danny Hughes, The Sensations, awakebutstillinbed, Seth Anderson, Nerdlinger (AUS), King Complex, Matt Caskitt & The Breaks, Doll Baby, Gutless, Naked Naps, Totally Slow, The Most, Intervention, Dave Decker, International Dipshit, Tied to a Bear, Mercy Union, Nectar, Other Half (UK), No Sugar (DE), Quitters (FR), Vacancy, Oh The Humanity, Demons (USA), The Ridgelands, Sketchy, Witchbender, The Dodges, Reunions, Burn Burn Burn, Jared Hart, Hans Gruber and the Die Hards, Anika Pyle, Santa Ana Knights, Youth League, Weller, Derek Ted, 5 Cent Psychiatrist, Woolbright, Jonny Clousson (Almost People), Four Lights, Velour Academy, Elijah Newman & The SideEffects, 430 Steps, Officer Down!, The Path of Increased Indifference, Gilt, Teenage Halloween, Friendly Fire, Broken Things, Minimum Rage, Andy Thomas' Dust Heart, and Bobby's Oar!
DON'T FORGET ABOUT ME:
ICYMI we already announced these buds back in April: Lagwagon (20 Year Anv. full album set of LET'S TALK ABOUT FEELINGS), Cursive, Piebald, Dead to Me, METZ, Tim Barry, Radioactivity, Iron Chic, RVIVR, The Stereo, TORCHE, Rozwell Kid, Nothington (Last Fest show), Lemuria, The Copyrights, Pkew Pkew Pkew, PEARS, Bad Cop/ Bad Cop, Direct Hit, War on Women, Riverboat Gamblers, Crusades (Farewell show), Audio Karate (Reunion), Mom Jeans, Slingshot Dakota, Dikembe, Elway, Signals Midwest, Meat Wave, RADON, Broadway Calls, Daggermouth, Night Birds, Tsunami Bomb, Red City Radio, Timeshares, Tiltwheel, A Vulture Wake, Drakulas, and a shit load more!!!!
WHAT'S LEFT TO ANNOUNCE???
That's a damn good question since we already announced over 300 bands playing FEST 17 & PRE-FEST 6. But hell, it's only the start of summer and we still have lots of time to plan more wild ass fun for October so here is what we have coming down the party pipe.
– JULY 9th- FEST COMEDY LINEUP ANNOUNCED
– JULY 30th- FEST WRESTLING LINEUP ANNOUNCE (or…pretty much most of it)
– AUGUST 13th- FEST 17 and PRE-FEST 6 SCHEDULE ANNOUNCED*
*this is when you will also find out about some rad cover sets and acoustic sets we have planned.
There will also be some super special MYSTERY BAND sets already confirmed for this year and we will be working on bringing back live PODCASTS and some other top secret special events to be held this year.
The Menzingers, Coffee Project, Swiss Army, Erica Freas, Guerilla Poubelle, and Campdogzz will be joining the PRE-FEST 6 lineup!!
We are once again taking over Historic Ybor, FL for two days leading up to FEST 17. So, look into cheaper flight options into Tampa, FL and join us and about 60 bands in three venues for two days leading up to FEST 17 in Gainesville. We also have an amazing shuttle bus service we like to call the Fest Express that will get you quickly and safely to Gainesville for FEST 17 on Friday Morning and return you to the Tampa airport on Monday morning if you choose. While you are in Ybor for PRE-FEST 6, we have two hotels in walking distance to all the venues and eateries in Historic Ybor City. So, we not only have amazing bands doing special sets in smaller venues but we have your entire stay covered easily for you. Feel free to ask past PRE-FEST attendees, and they will tell you it is a fucking blast and an easy and affordable way to catch all the bands you love early so you can fit more in while you are in Gainesville. Check out the PRE-FEST 6 lineup to see who will be coming to Florida early and playing some "special" sets for you all who come early to PRE-FEST 6!!!
HOT NEW MERCH ITEMS!!!
Check out the new official merch for FEST 17 & PRE-FEST 6 as well as some old favorites we will have up for sale this year:
NEW FANNY PACK!!!!!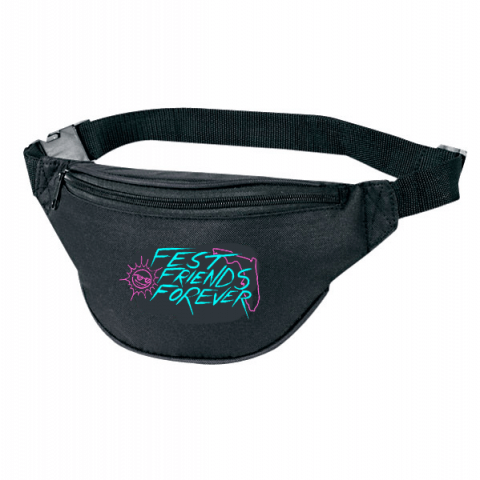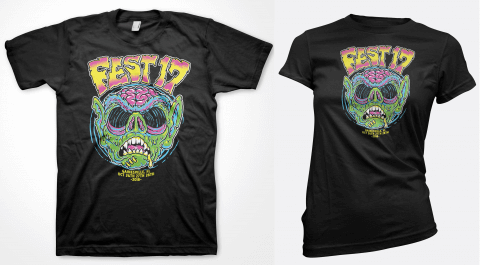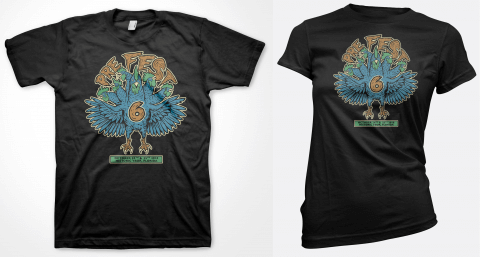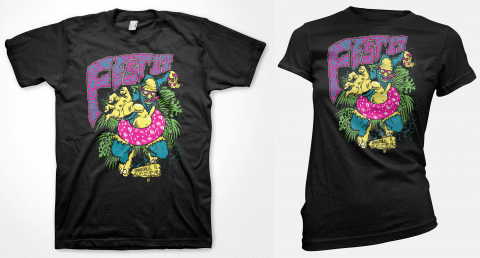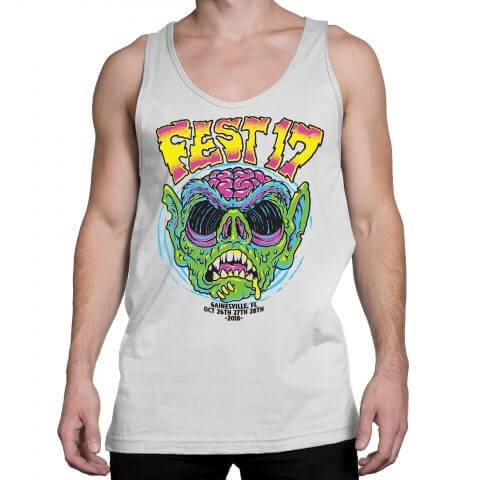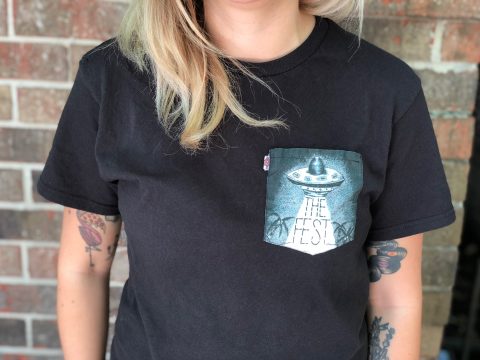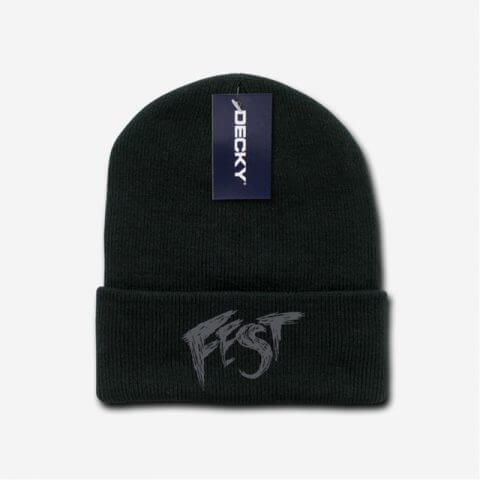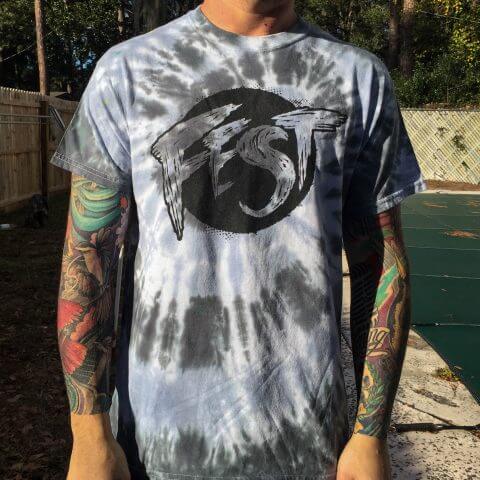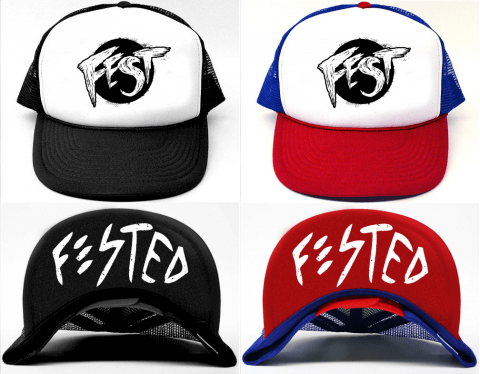 WHEN CAN I BUY SHIT???
RIGHT NOW!!! Get your passes by July 1 to take advantage of the EARLY-BIRD prices! Save $20 on your FEST 17 weekend pass or $25 off your 5 day combo pass!! We also still have some hotel packages available! 
Offset your carbon footprint!
FEST offsets the carbon footprint of the venues, but that doesn't account for the carbon footprint of attendee travel which makes up 98.1% of FEST's overall footprint. We're asking you to do your part by offsetting the carbon footprint of your travel to and from FEST. We're working with the local environmental nonprofit We Are Neutral to offset your carbon footprint, right here in Gainesville. The cost to offset the average trip to FEST is $5. Please add these offsets to your purchase in the name of a healthier planet!
For more info about We Are Neutral, visit http://www.weareneutral.com.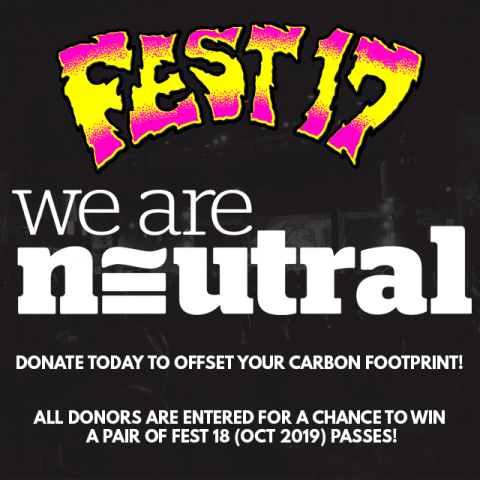 BE A PART OF THE FEST FAMILY
Follow us on the following social media platforms:
FACEBOOK: (FEST / PRE-FEST)
TWITTER
INSTAGRAM
You will not only stay up to date with the news and announcements leading up to FEST 17 & PRE-FEST 6, but when the event is going down you will be the first to get special announcements on who the MYSTERY BANDS will be as well as any last minute changes or surprises in the schedule!!!!!!!!!!!!!!!
Don't forget to listen to the FEST RADIO PLAYER and start planning out your trip to sunny FEST friendly Florida this fall to help us celebrate FEST 17 and PRE-FEST 6!!!
Hope everyone has a bitchin' summer and we will see you back here on JULY 9th to talk about some kick ass indie comedy coming to FEST 17!!!
Cheers,
TONY & THE FEST 17 crew