IT'S FEST 17! FIRST ROUND OF BANDS! TICKETS ON SALE APRIL 12TH!
Monday, April 9
HEY FEST FAMILY,
Happy FEST SITE LAUNCH DATE!!! We here at FEST HQ are have been working our asses off since December to bring you yet another stacked initial lineup of the BEST INDEPENDENT BANDS from all over the world who will converge on Florida to make FEST 17 the BEST FUCKING FEST FAMILY REUNION EVER!!!
So, who is coming? Well here is the short list to start out with. Feel free to check out the BANDS PAGE of the site for a full list of who we are confirming today. Also, take note that bands who have "FL Exclusive" badges means that they will NOT be touring round Florida, so you can only catch them in Ybor during PRE-FEST 6, or in Gainesville at FEST 17. We will also be coming at you with another batch of confirmed bands on JUNE 11th @ 9AM EASTERN TIME.
But what about NOW!!!!
Well, let's talk about LAGWAGON!!!! Let's also talk about their amazing album LET'S TALK ABOUT FEELINGS turning 20 years old. Let's talk about LAGWAGON playing the album in its entirety at BO DIDDLEY PLAZA this year… along with all their other bangers!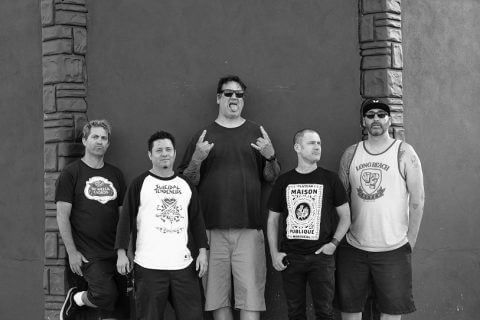 CURSIVE finally plays FEST!!!! And, while we are at it, why not have them play PRE-FEST 6 in Ybor as well! Honestly this is something we have been trying to make happen for what feels like an eternity so this is kind of a big fucking deal!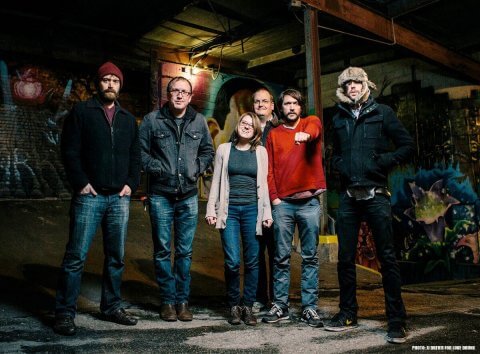 While we are talking about us bugging the living shit out of bands to play FEST 17, here are two bands we can't give enough love to for finally making it to the party.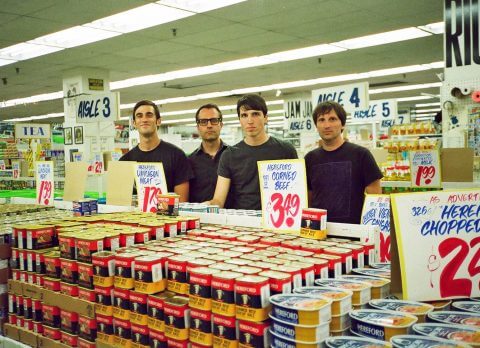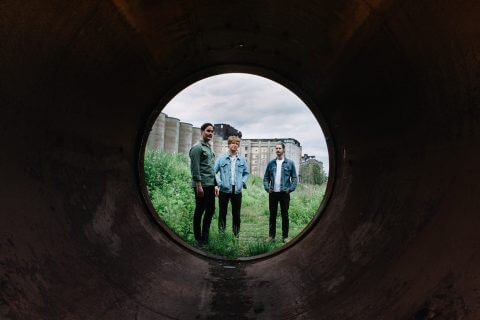 Now… Let's Talk About… REUNIONS:
Here are a few band's CDs we dusted off, popped in the car stereo and remembered just how fucking fun it is to sing along to.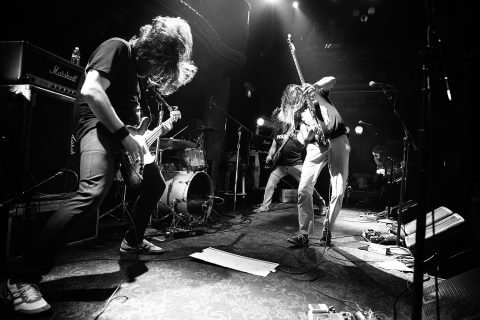 Now… LET'S TALK ABOUT…GOODBYES:
It will be sad to see but this band is calling it a day but want to go out with one big sendoff, and what better party than to do it at FEST? So, please join us in going ape one last time for these long time FEST friends. Since it will be their final shows we have decided to have them play twice in smaller venues as well. Let's make it feel like the old days and get weird y'all!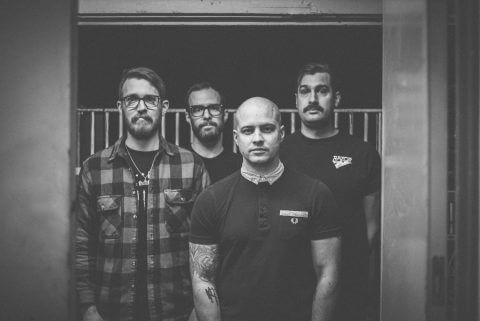 Expect some big returns from classic FEST alumni you all love like DEAD TO ME, TIM BARRY, IRON CHIC, RVIVR, TORCHE, Rozwell Kid, Lemuria, The Copyrights, Riverboat Gamblers, Meat Wave, Red City Radio, Bad Cop/ Bad Cop, PEARS, and so many many more… just keep reading below!
CONFIRMED FOR FEST 17 so far:
Lagwagon (20 Year Anv. full album set of LET'S TALK ABOUT FEELINGS), Cursive, Piebald, Dead to Me, METZ, Tim Barry, Radioactivity, Iron Chic, RVIVR, The Stereo, TORCHE, Rozwell Kid, Nothington (Last Fest show), Lemuria, The Copyrights, Pkew Pkew Pkew, PEARS, Bad Cop/ Bad Cop, Direct Hit, War on Women, Riverboat Gamblers, Crusades (Farewell show), Audio Karate (Reunion), Mom Jeans, Slingshot Dakota, Dikembe, Elway, Signals Midwest, Meat Wave, RADON, Broadway Calls, Daggermouth, Night Birds, Tsunami Bomb, Red City Radio, Timeshares, Tiltwheel, A Vulture Wake, Drakulas, Arms Aloft, MakeWar, Gouge Away, Prince Daddy & the Hyena, Sincere Engineer, Kississippi, Drones, Quinn Cicala, The Hooten Hallers, Retirement Party, Jason Guy Smiley, Worlds Scariest Police Chases, Lone Wolf, Wolf-Face, Onward, Etc., Question The Mark (UK), Dead Tropics, Aspiga, Nervous Triggers, Traverse (FR), Honey (IT), Sinners and Saints, Tiny Stills, The Tim Version, Night Witch, American Pinup, Airstream Futures, The Dollyrots, Bike Tuff, Walt Hamburger, Brightr, Mike Frazier and The Dying Wild, Custody (FIN), BOIDS, Spanish Love Songs, Lost Love, Brutal Youth, Alright, Adult Mom, Sarchasm, Lost In Society, Western Settings, Bridge City Sinners, Awkward Age, GLAM SKANKS, The Shell Corporation, Caffiends, Gender Roles (UK), Too Many Daves, NoMore, Pohgoh, Teen Agers, Katie Ellen, Zeta (VE), Late Bloomer, Nightmarathons, Bat Boy, Fat By The Gallon, Take The Reins, The Weak Days, SHEHEHE, Southpaw, Chris Fox, Staghorn, Graduation Speach, No Dead Heroes, Reconciler, Squarecrow, SEXX, Sandspur City, David Dondero, Days N Daze, Dollar Signs, King Complex, and MANY MANY MORE ANNOUNCED JUNE 11th!!!
WHAT'S COMING DOWN THE PIPE?
So much more. We pretty much have FEST 17 booked solid. Just a few more big surprises we are tweaking for ya. Expect on JUNE 11th's announce to see lots of alumni returning but also a large batch of new bands to check out and more old timers we have been nudging for years. Expect some big names to still come through as well as many special "Mystery Band" shows, intimate acoustic sets and fun cover sets already plugged into the master schedule.
Once again we'll be using Bo Diddley Plaza as our main stage this year! With this wonderful open air main stage environment in the middle of downtown Gainesville with a capacity large enough, there is no way you will not be able to watch the main stage bands and best of all… no big ass line!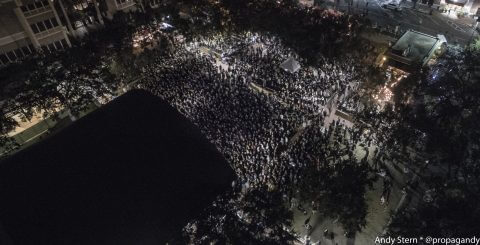 Later this summer we will also be announcing our FEST COMEDY and FEST WRESTLING showcases too!
We are once again taking over Historic Ybor, FL for two days leading up to FEST 17. So, look into cheaper flight options into Tampa, FL and join us and about 60 bands in three venues for two days leading up to FEST 17 in Gainesville. We also have an amazing shuttle bus service we like to call the Fest Express that will get you quickly and safely to Gainesville for FEST 17 on Friday Morning and return you to the Tampa airport on Monday morning if you choose. While you are in Ybor for PRE-FEST 6, we have two hotels in walking distance to all the venues and eateries in Historic Ybor City. So, we not only have amazing bands doing special sets in smaller venues but we have your entire stay covered easily for you. Feel free to ask past PRE-FEST attendees, and they will tell you it is a fucking blast and an easy and affordable way to catch all the bands you love early so you can fit more in while you are in Gainesville. Check out the PRE-FEST 6 lineup to see who will be coming to Florida early and playing some "special" sets for you all who come early to PRE-FEST 6!!!
HOT NEW MERCH ITEMS!!!
Check out the new official merch for FEST 17 & PRE-FEST 6 as well as some old favorites we will have up for sale this year: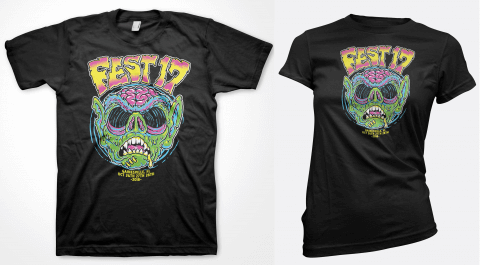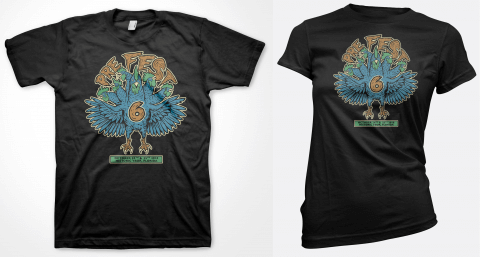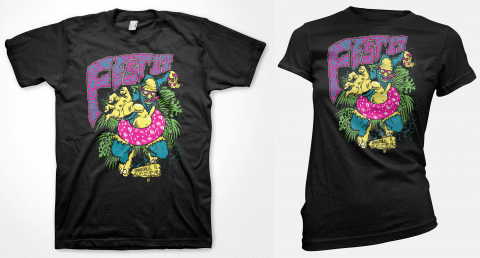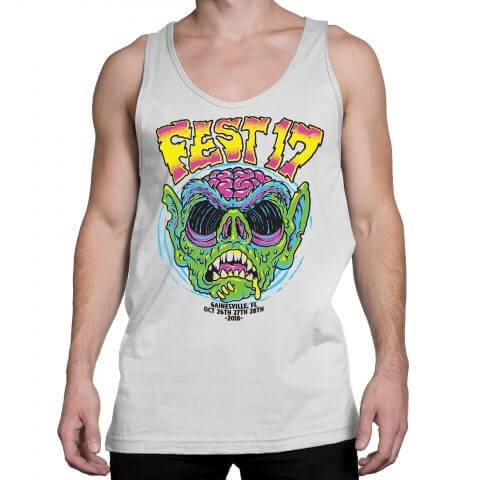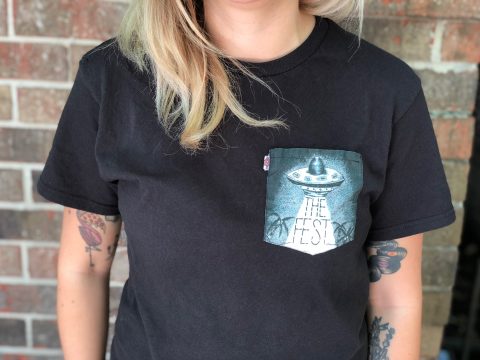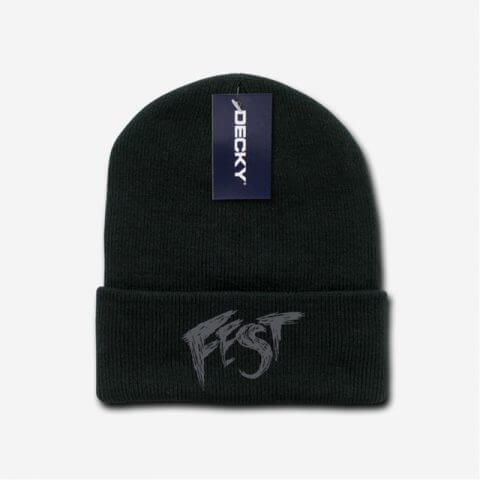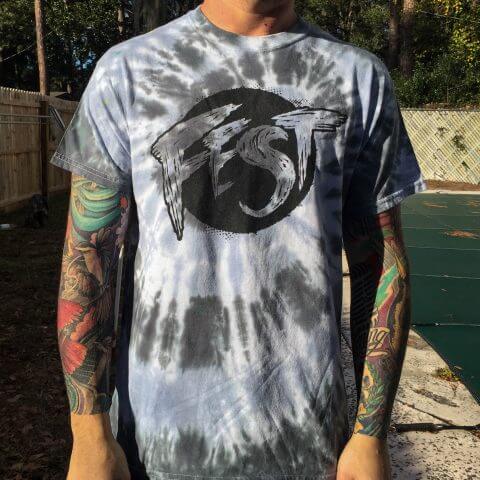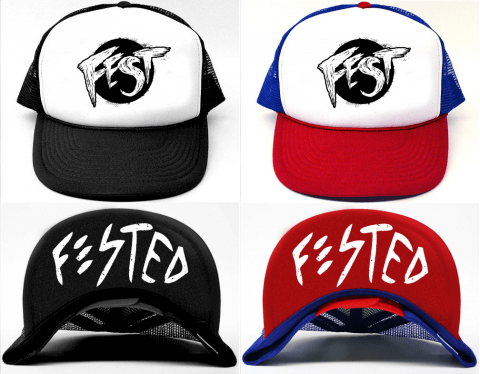 WHEN CAN I BUY SHIT???
FEST 17 passes, PRE-FEST 6 passes, FEST 17 / PRE-FEST 6 Combo passes, hotels for both Gainesville and Ybor, THE FEST EXPRESS CHARTER BUS tickets as well as all merch pre-orders will go on sale April 12th at 9AM EASTERN TIME. THAT'S THIS THURSDAY!!!
BE A PART OF THE FEST FAMILY
Follow us on the following social media platforms:
FACEBOOK: (FEST / PRE-FEST)
TWITTER
INSTAGRAM
You will not only stay up to date with the news and announcements leading up to FEST 17 & PRE-FEST 6, but when the event is going down you will be the first to get special announcements on who the MYSTERY BANDS will be as well as any last minute changes or surprises in the schedule!!!!!!!!!!!!!!!
I know there is a lot to take in right now so for the next two months enjoy the new site. Explore all the bands we have booked so far. Listen to the FEST RADIO PLAYER, and start planning out your trip to sunny FEST friendly Florida this fall to help us celebrate FEST 17 and PRE-FEST 6!!!
Thanks! We will see you back on here JUNE 11th at 9AM EASTERN TIME for another awesome batch of bands joining us for the party!
Cheers!
-Tony and the FEST crew