"WE ARE FAMILY" FEST WRESTLING AT FEST 18!
Monday, July 8, 2019
Hey FEST Friends,
Feeling a little crazy from the heat? Well cool out and peep who we have lined up for our wild ass, intergender, party, punk, equality FEST WRESTLING super show called WE ARE FAMILY!!! WE ARE FAMILY will be scheduled into four- one hour blocks with bands playing in between the blocks on SUNDAY NOV 3rd as part of FEST 18. When we announce the final schedule we will announce the matches for each block. For now we can announce that the following will be a part of the show.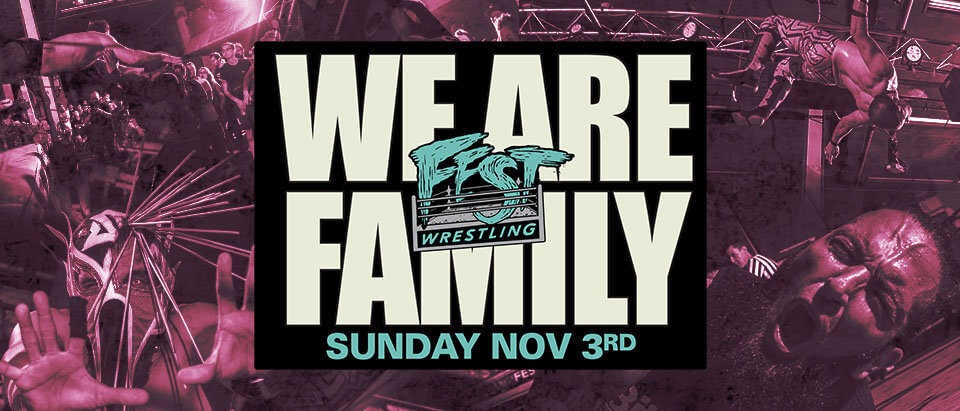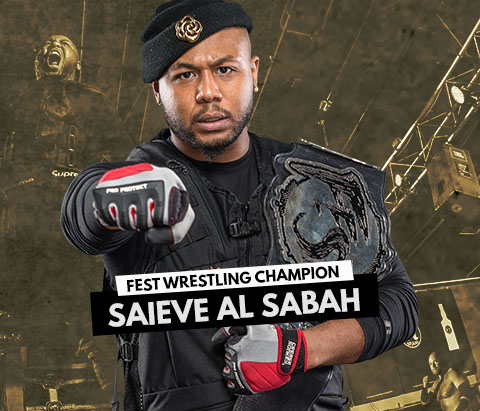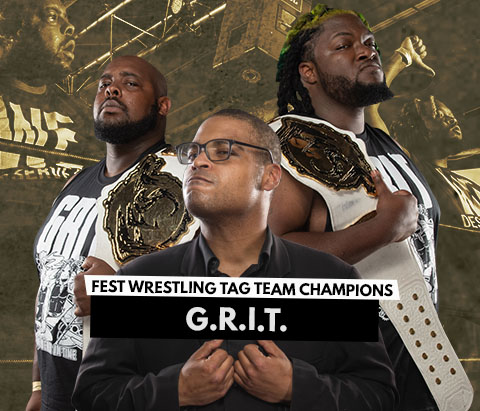 Also scheduled to appear: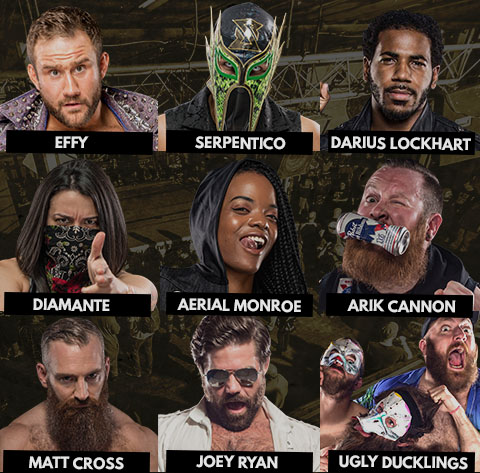 JOEY RYAN, EFFY, ARIK CANNON, MATT CROSS, SIMON GRIMM, DIAMANTE, AERIAL MONROE, SERPENTICO, DARIUS LOCKHART, CJ O'DOYLE, WOLFE TAYLOR, TRIPP CASSIDY, CRAIG MITCHELL, TREEHOUSE LEE, DEMON AZTECA, TRACER X, ALEX CHAMBERLAIN, LEON SCOTT, DIRTY ANDY DALTON, CALVIN TANKMAN, "THE BLACK SHEEP" DAVE TURNER, ZICKY DICE, "THE IRON DEMON" SHANE MERCER, BARRINGTON HUGHES, THE ULTRA VIOLETTE, DALE SPRINGS, HUNK KASADY, KILYNN KING, THE FILMMAKER MOVIE MYK, TEDDY STIGMA, THE HAITIAN SENSATION, AMY ROSE, CASANOVA VALENTINE, HOTDOG STARKES, BOBBY BALLANTYNE, JB HATCHER, SAWYER WRECK, ALEX OCEAN, & THE ABOMINABLE CPA
WE ARE FAMILY will also feature a tag team gauntlet featuring:
THE UGLY DUCKLINGS, MAINE STATE POSSE, THE MANE EVENT, VIOLENCE IS FOREVER, FABULOUS FITNESS, THE CODA, THE DIRTY BLONDES, FOUR STAR HEROES (Matt Knicks & Chris Castro), JAMIE SENEGAL & JONNY VANDAL, THE METRO BROTHERS, THE CARNIES & REVOLT.
IF YOU DO NOT ALREADY HAVE A FEST 18 THREE DAY PASS YOU CAN PURCHASE TICKETS FOR JUST THIS SHOWCASE HERE:
https://thefestfl.limitedrun.com/tickets/15881
FEST 18 CONFIRMED BANDS
Make sure to check out the BANDS page to check out the full list of confirmed bands performing at FEST 18 joining the likes of some of the heavy hitters we already announced like: Jawbreaker, Less Than Jake, Against Me (performing two nights and playing White Crosses, Transgender Dysphoria Blues, Searching For A Former Clarity & New Wave), Stiff Little Fingers (performing Inflammable Material), Jawbox, Iron Reagan, The Bronx/Mariachi El Bronx, Off With Their Heads, American Steel, AJJ, Spraynard, Joyce Manor, Teenage Bottlerocket, Torche, The Lillingtons, TIM BARRY, No Trigger, The Copyrights, Audio Karate, Kepi Ghoulie, Tsunami Bomb, Brendan Kelly, Screaming Females, Planes Mistaken for Stars, and many many more!!!
FEST 18 3-DAY PASSES ARE SOLD OUT!!!
HOLY SHIT!!! FEST 18 – THREE DAY PASSES ARE SOLD OUT! We told everyone we were only going to sell 3,000 of these and now they are all gone.
BUT, this does not mean you can not FEST with us all.
We offer individual ticket sales to each venue to each day. These will range in price and these individual tickets will be available leading up to FEST.
We will start with our two largest venues, Bo Diddley Plaza (500 tickets available / day) and 8 Seconds (100 tickets available/ day) showcases. This past Friday we released the tickets for the WOOLY (40 tickets available / day. We will release a venue's individual tickets each Friday from here on out leading up to the full schedule release in July sometime. Still working out the kinks there so please stand by as we try our best to make it awesome.
We have tickets available for the following venues now while they last:
Bo Diddley Plaza
FRIDAY NOV 1ST: LESS THAN JAKE/ AGAINST ME!…. : 369 left
SATURDAY NOV 2nd: AGAINST ME!/ JAWBOX/ BRONX….: 346 left
SUNDAY NOV 3rd: JAWBREAKER/ STIFF LITTLE FINGERS….: 380 left

8 Seconds
FRIDAY NOV 1st: TORCHE/ IRON REAGAN/ PMFS…73 left
SATURDAY NOV 2nd: SPRAYNARD/ SPANISH LOVE SONGS/ DIKEMBE….85 left
THE WOOLY
FRIDAY NOV 1st: THE WORLD IS../ TWO MINUTES TO LATENIGHT/…35 left
SATURDAY NOV 2nd: BAD COP/BAD COP / TSUNAMI BOMB/….23 left
SUNDAY NOV 3rd: GOUGE AWAY/ ASSHOLE PARADE/ ZETA/….33 left
We will release more individual tickets for the remaining venues as the weeks go on giving you more of a sneak peak of how the schedule is shaping up so far.
Hopefully the full schedule will be released by the end of JULY. Still working out the kinks there so please stand by as we try our best to make it awesome.
If if you want to buy tickets to the shows we already released, you can purchase them here: https://thefestfl.limitedrun.com/tickets
Before you ask, WE DO NOT SELL ONE DAY FEST PASSES.
OFFICIAL FEST MERCH
Have you checked out all the rad new merch we have available this year? You can purchase your merch in advance and not only get it for a cheaper price than weekend of but you can pick it up at FEST 18 Registration and guarantee the sizes you want especially if you want a XXL or larger sizes.
GRAB YOUR OFFICIAL FEST MERCH HERE
OFFICIAL FEST 18 HOTELS
We are once again partnering with the HOLIDAY INN UNIVERSITY CENTER and WYNDHAM GARDEN INN here in Gainesville. These will be our official hotels and both will be hosting awesome welcome pool parties for guests. Stay in a sold out hotel full of FEST FRIENDS but grab your room NOW because we are down to just a handful of rooms left at each hotel.
CLICK HERE TO BOOK YOUR HOTEL!!!
FEST EXPRESS TO ORLANDO
NEED A RIDE TO ORLANDO AIRPORT (MCO) ON MONDAY NOVEMBER 4th? Don't look any further, because we have you covered! You can ride in style with a bunch of other FEST FRIENDS on the FEST EXPRESS. We have partnered with a top notch charter bus company. Each bus has 55 seats. We are calling this sweet ride the FEST EXPRESS. This premium coach bus service comes with cold cold A/C, restrooms, large luggage area, free Wi-Fi & DVD entertainment system where we will be screening a movie of Tony's choosing! Also, when you get on the FEST EXPRESS you will be given a very special FEST EXPRESS t-shirt that no one else will be able to purchase.
The bus leaves straight from the Holiday Inn in Gainesville on MONDAY 11/4 at 11:00am and goes direct to the Orlando International Airport (MCO). Seats are limited so grab yours now. Bus seats can be purchased in the web store on the ticket page.
It will take 2 – 2.5 hours for your non-stop trip depending on traffic. There are NO STOPS!!! ONE WAY STRAIGHT RIDE BABY!
When you order your seat on the FEST EXPRESS please put your shirt size in the comments section. You can also email SARA (sarasvati@thefestfl.com) and she can make a note for you on your order.
*PLEASE SHOW UP 30 MIN BEFORE DEPARTURE WITH PHOTO ID OR PASSPORT.*
Tickets are not refundable. If you need to change the name on the ticket please email SARA (sarasvati@thefestfl.com)
SOCIAL IMPACT
GRACE MARKETPLACE / PLUS1.ORG
FEST is partnering with PLUS1.ORG to take $1 from every FEST 18 pass sold and donating it directly to end homelessness in Gainesville through the hard work of gracemarketplace.org. To date, GRACE has ended homelessness for over 650 people and is on a mission to end homelessness altogether.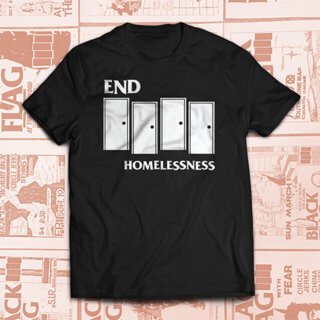 You can also help GRACE by purchasing one of their END HOMELESSNESS shirts and donations of basic hygiene items (hint: check your hotel bathroom!) can also be dropped off at Bo Diddley Plaza during FEST 18. For more information, visit gracemarketplace.org.
WE ARE NEUTRAL
The time to take action for our planet is now! FEST works with We Are Neutral to offset the carbon footprint of the festival's venues, but we need your help to offset the carbon footprint of all the flying and driving from FEST attendees to get to Gainesville.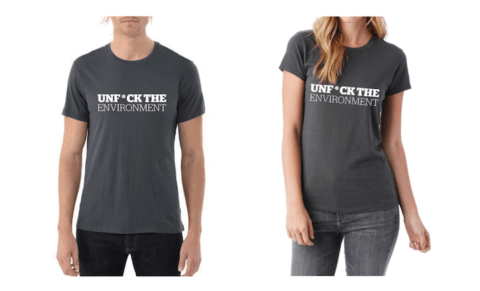 Help We Are Neutral Unf*ck The Environment by donating to offset the carbon footprint of your travel to and from the festival or purchasing an Unf*ck The Environment shirt in the online FEST merch store.
You can read more about these organizations we are supporting through FEST 18 on the SOCIAL IMPACT section of our site.
BE A PART OF THE FEST FAMILY
Follow us on the following social media platforms:
FACEBOOK / TWITTER / INSTAGRAM
You will not only stay up to date with the news and announcements leading up to FEST 18 but when the event is going down you will be the first to get special announcements on who the MYSTERY BANDS will be as well as any last minute changes or surprises in the schedule!!!!!!!!!!!!!!!
---
Thanks everyone. Really hope you are enjoying some summer fun and are stoked on what we have shelled out for you for FEST 18 so far. We will now turn to working on the schedule so you all can geek out on that very soon.
Until then enjoy the FEST RADIO PLAYER, check out all the BANDS confirmed so far, and get that HOTEL ROOM booked while they are still available.
Thanks again!!!
-TONY and the FEST FAMILY