APRIL 2021 UPDATE
Friday, April 2, 2021
Hey Fest Friends,
Usually, this time of the year, we are rolling out our big initial lineup for FEST. Since we had to postpone FEST 19 to OCT 29th, 30th, 31st- 2021, we pretty much had the lineup already announced. However…we could not just sit back and pass up the opportunity to add a little more love to FEST 19, so in this update you will find a few little surprises we cooked up for ya!
But first, we wanted to share an update on what we at FEST are doing along with our Gainesville partners to make FEST as safe as possible this year.
Everyone involved with FEST cares about our FEST FAMILY over anything else and we would not be planning to host our 19th year of doing this event if we did not feel confident that we will be able to host an event where every attendee, band, staff, and volunteer feels safe and comfortable.
Gainesville is very excited to have you back! The city officials, the venues, the hotels, the restaurants and the bars are all going to make a collective effort to make this event safe and very special for everyone this year.
We all know that attending any large gathering/public space could result in exposure to infectious disease including but not limited to Covid-19.
We at FEST have been working closely with our Gainesville venues as well as city officials to make FEST as safe of an environment as we can to help limit that exposure. However, the best way to limit your exposure to COVID-19 while attending FEST is to get the COVID-19 vaccine at least 14 days before attending.
Here is a list of protocols and procedures we will be implementing:
Expanding to add more outside stages and hang out areas without expanding capacity. More space, same amount of attendees.
A much larger registration at the Wyndham Garden with a 7,000 Sq. Ft ballroom and more outside areas for hangs.
Extra cleaning measures and sanitation stations leading into and inside FEST areas.
Requiring all FEST venues' staff and FEST staff/volunteers to wear masks while working shows & registration.
Please get the vaccine as soon as it is available to you and continue to wear masks and follow CDC guidelines to keep us all safe!
I am sure we will be adding more measures over the next 6+ months as we continue to monitor CDC Guidelines and meetings with city officials leading up to FEST 19, so we encourage everyone to follow us on our social media accounts as well as signing up to the FEST NEWSLETTER.
While we are all optimistic that we will all be able to join together safely in Gainesville for FEST 19, we can all help make that happen faster by continuing to follow CDC guidelines, wear your mask and get the COVID-19 vaccine when it is available to you.
Thank you all again for supporting us as we all navigate these uncharted waters.
Your patience and encouragement helps more than you can imagine!!!
---
NOW…THE FUN STUFF!!!
ADDITIONAL ACTS ADDED TO THE ALREADY STACKED FEST 19 CONFIRMED BAND LIST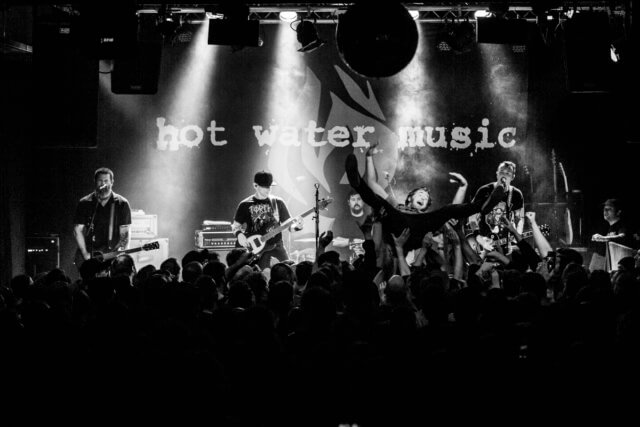 That's right! Hot Water Music will be coming back home to perform two nights at FEST 19! On the first night, they will be celebrating the 20 year anniversary of A Flight and a Crash by playing the album in it's entirety. Then on the second night, they will do a very special FANS REQUEST SET!!!
We will get you more down the road about how you can participate in getting your song requests in.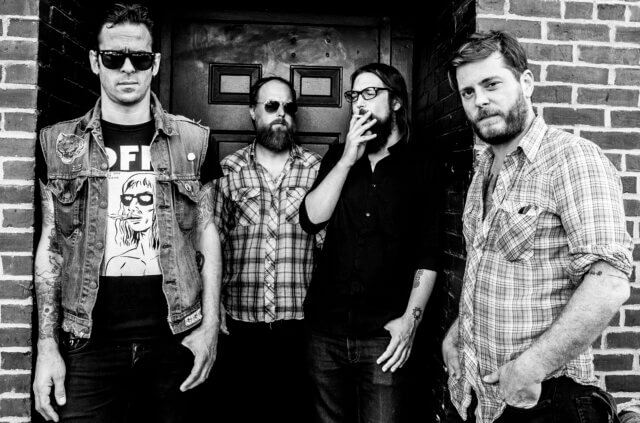 PMFS have been FEST family for as long as I can remember and we are ecstatic to have our long time brothers back to perform all their classics and hopefully some new jams. They are also bringing down Gared and Neil's new project, BLUNT RAZORS to the party.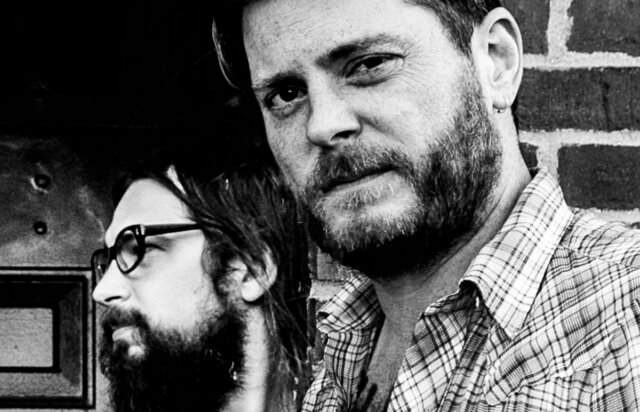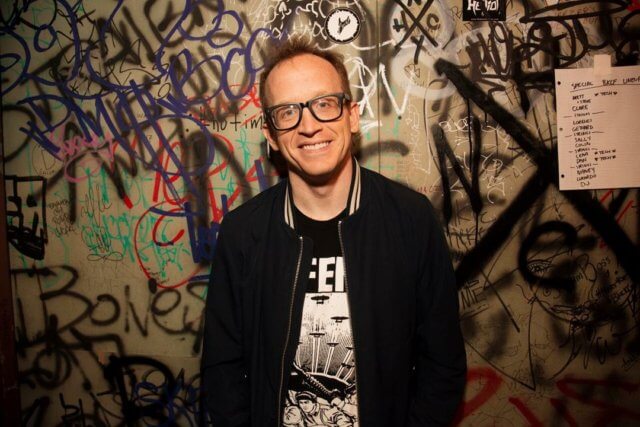 Chris Gethard has done some real fun stuff at FEST over the years. He has brought down a live version of his hit DIY show TCGS and he has sung in a tribute to the SMITHS. This year Chris will be performing on the FEST COMEDY SHOWCASE one day and he will be hosting an entire FEST showcase full of bands he is buds with. I am sure there will be more antics we will divulge as he cooks them up but in the meantime check out his new podcast NEW JERSEY IS THE WORLD and BEAUTIFUL ANONYMOUS.
And….join us for a special night of our weekly live show FEST AT HOME on THURSDAY APRIL 7th at 7PM EST when we will have an evening with CHRIS GETHARD and MIKEY ERG! You can watch the show live on the FEST FACEBOOK as well as on our new TWITCH channel!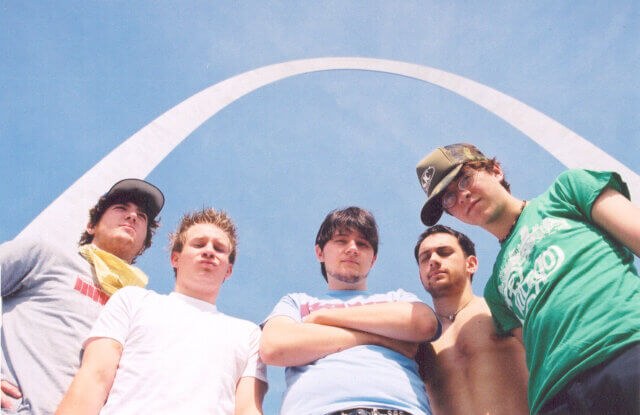 FEST 19 is stacked with old friends and now we get to add another bunch of super solid buds to the mix. NO TRIGGER returns to tear shit up at FEST 19!!!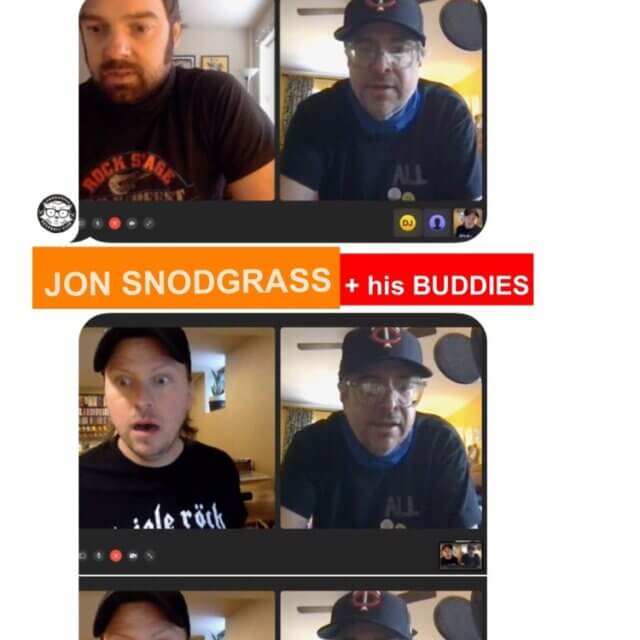 Long time FEST FRIEND and alumni, Jon Snodgrass, will be returning and bringing back up to help perform this year. We will get to see a full band set from Jon at FEST 19!!! Let's push him to play the FEST AT HOME hit, "2021 or '22".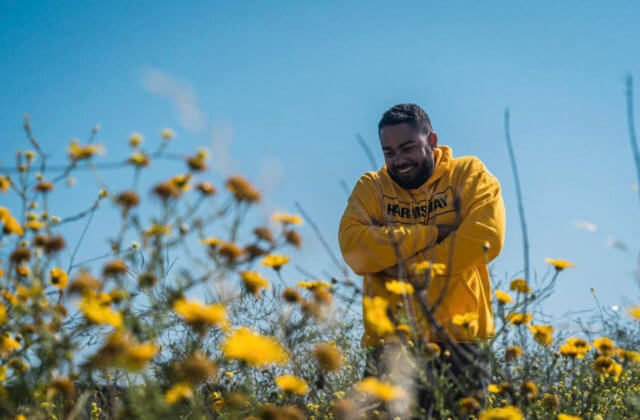 We also have another addition to the FEST COMEDY SHOWCASE for FEST 19. Curtis Cook will be coming from Los Angeles with his bud and Fest Alumni, Dave Ross to perform two days at FEST 19. You might have seen him on Comedy Central, Portlandia, Flophouse, VIce News and now FEST!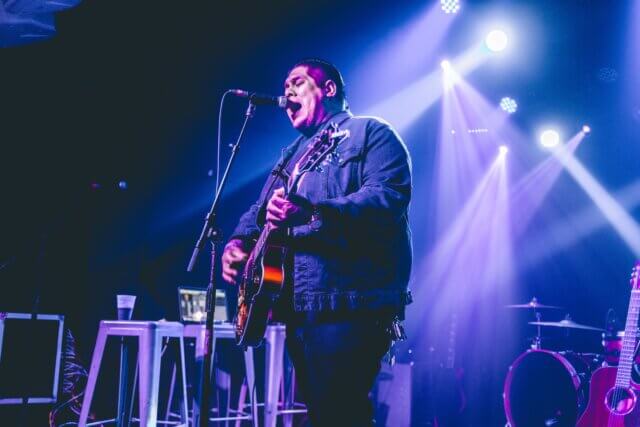 Originally from California but now cutting his teeth all over Florida performing solo as well as with his full band, Danny Attack won us over with his FEST AT HOME set so it made sense to figure out a way to work him into FEST 19 this year.
Check out his video for the title track off his new album GHOST. You will also see FEST alumni and FEST AT HOME regular guest, Sam Russo as well.
FEST 19 LINEUP REFRESHER
ICYMI, we also announced these amazing bands will also be joining us for FEST 19- 2021:
Gorilla Biscuits, Frank Turner, The Wonder Years, The Lawrence Arms, Murder By Death, Sparta, Good Riddance, Torche, Teenage Bottlerocket, Strike Anywhere, Modern Life is War, Comeback Kid, A Wilhelm Scream, Tim Barry, The Appleseed Cast, Mustard Plug, I Am The Avalanche, Cobra Skulls, Spanish Love Songs, Into It. Over It., Red City Radio, Broadway Calls, Skatune Network, We Are The Union, Mock Orange (playing The Record Play), The Farewell Bend (playing In Passing), Blacklist Royals (playing Semper Liberi), The Copyrights, Annabel, Western Addiction, Prince Daddy & the Hyena, War on Women, John-Allison Weiss, Doc Hopper, Zeta, Peelander-Z, The World/Inferno Friendship Society, Worriers, Giants Chair, Assholeparade, Free Throw, Pet Symmetry, Dikembe, Timeshares, Banquets, Signals Midwest, Typesetter, Mikey Erg, Kill Lincoln, Moving Targets, Slingshot Dakota, David Dondero, Dead Bars, Wolf-Face, The Bad Signs, Such Gold, Pool Kids, Dollar Signs, Tightwire, MakeWar, Kepi Ghoulie & B-Face, Taking Meds, Gillian Carter, The Eradicator, RADON, Tiltwheel, Devon Kay and the Solutions and about 200 more buds from all over the world.
For a full list of who we have playing FEST 19-2021 please check out the confirmed band list and while you count down to FEST 19 put on the FEST RADIO PLAYER and learn about some bands you might have slept on.
MORE MORE MORE
FEST 19 PASSES/HOTELS/PRE-ORDER MERCH are all available for sale NOW!!!
FEST 19 PASSES: We are only selling 3000 passes to FEST 19. Since the majority of people rolled over the passes they purchased last year (before we postponed our dates) there are only a little over 800 FEST 19 THREE-DAY PASSES LEFT!!! I know we are still 6+ months but I felt like it's only fair to give folks a heads up where we are at right now.
FEST HOTELS: We now have four hotels to choose from for your stay this year. Jump on it early and check out the HOTELS page for all of your options this year. Three night stays start at $345!!!
FEST PRE-ORDER MERCH: This is the best way to make sure you get the style and size you need and save time. Your items will be ready and waiting for you at FEST REGISTRATION for you to scoop when you pick up your passes.
FEST MAILORDER: We have a ton of rad merch to get your summer started and you can help support FEST at the same time.
SHIRTS AS LOW AS $5!!! TRUCKER HATS, SNAPBACK CAPS, TOTE BAGS, TANK TOPS, SUNGLASSES AND MUCH MORE. SHOW THE LOVE AND CHECK OUT FESTSHIT.COM!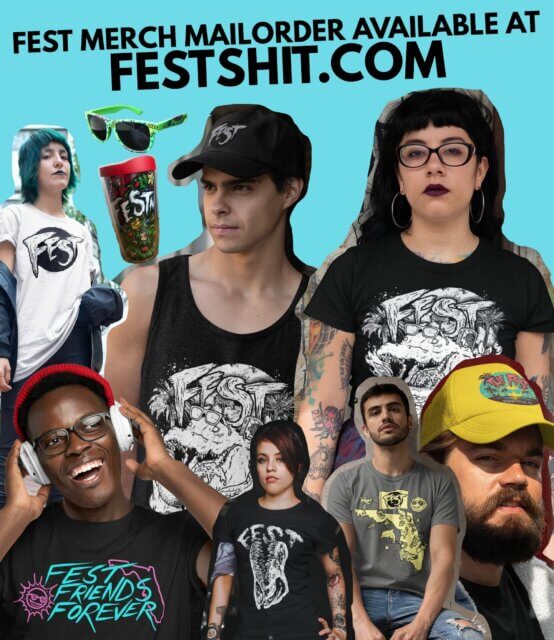 FEST AT HOME IS BACK
Tune in live every Thursday at 7PM EST via our FEST FACEBOOK page or FEST AT HOME on TWITCH!
FEST AT HOME is a weekly show where we hang out with some of our favorite FEST buds while they catch us up on their lives, share some old stories and play a few songs for us all. We tend to share a few cocktails and opinions on what's going on in our worlds but overall it's a good hang out and it's LIVE so who the fuck knows what will happen.
You can also catch up on the 30+ episodes we ran over the past year on our FEST FACEBOOK page.
UPCOMING FEST AT HOME SHOWS: 7PM EST!!!
APRIL 7th- CHRIS GETHARD & MIKEY ERG
APRIL 15TH- RED SCARE PARTY w/ BILLY LIAR, BROADWAY CALLS & TBA
APRIL 22ND- BIG LOOSER, BLACKLIST ROYALS
APRIL 29TH- AFTER THE FALL, POSTAGE, MALE PATTERNS
-Tony and the FEST family