Announcing FEST 20!!!
Wednesday, April 13, 2022
HEY FEST FAMILY,
HOLY SHIT!!! We made it, baby! TWENTY YEARS!!! That's right. This year we party even harder and celebrate the 20th installment of the biggest punk rock family reunion in the world. We can't wait to see all and I mean ALL of our FEST FRIENDS from all over the world this year. For some of you it has been a really long time so strap in and let's turn this beast of a year up to 11.
For now, we are just super excited to share with you the first big batch of bands confirmed for the big FEST 20 year anniversary.
Check out the BANDS page for a full list of who we are confirming today. Also, take note that bands who have "FL Exclusive" badges will NOT be touring around Florida, so you can only catch them in GAINESVILLE for FEST 20. We here at FEST HQ all have been working our asses off since December to bring you yet another stacked initial lineup of the BEST INDEPENDENT BANDS from all over the world!!!
CONFIRMED BANDS FOR FEST 20 SO FAR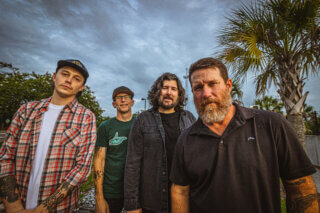 ANTI-FLAG (PLAYING TWO SETS)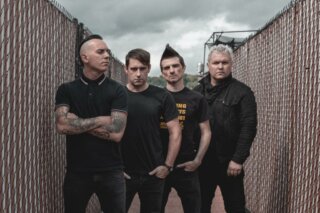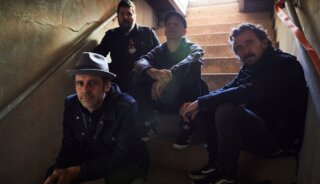 PIEBALD (PLAYING TWO SETS)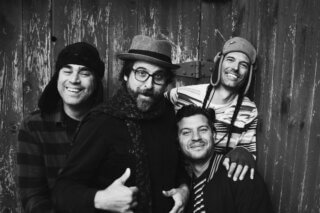 SAMIAM (PLAYING TWO SETS)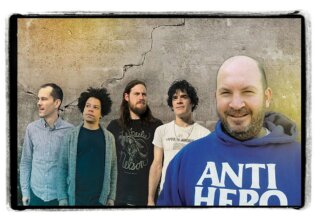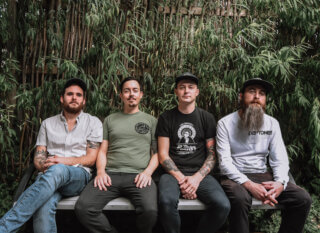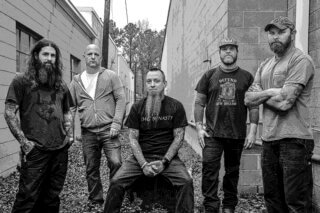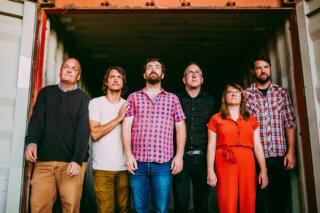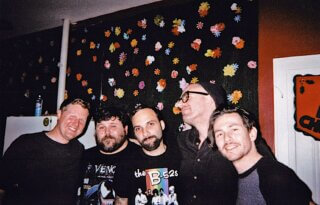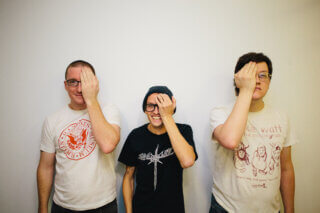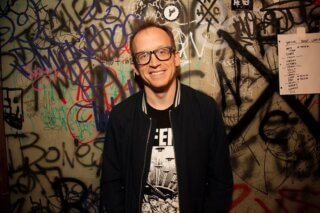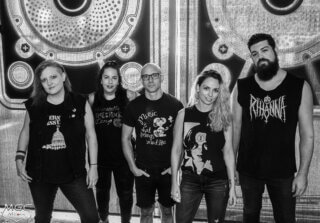 MORE BANDS YOU SAY? FUCK YEAH IT'S FEST 20!
ALSO CONFIRMED FOR FEST 20:
Twelve Hour Turn, Cobra Skulls, Mustard Plug, Tsunami Bomb, Toys That Kill, TIM BARRY, Into It. Over It., F.Y.P, The Dopamines, Catbite, Bob Nanna, Zeta, Dan Vapid and The Cheats, Pkew Pkew Pkew, No Trigger, Audio Karate, Slingshot Dakota, JER, Pool Kids, The Underground Railroad to Candyland, Caithlin De Marrais, Expert Timing, NØ MAN, Pet Symmetry, Dikembe, Kill Lincoln, Signals Midwest, Ann Beretta, Wolf-Face, Dollar Signs, After the Fall, Clown Sounds, Dead Bars, The Callous Daoboys, Typesetter, Kali Masi, PeZ, Restraining Order, The Homeless Gospel Choir, Dark Thoughts, You Vandal, Gillian Carter, Jon Snodgrass, Tightwire, Save Ends, SHEHEHE, Omnigone, Max Stern and Friends, Sarchasm, A Vulture Wake, Chad Price, Superbloom, Joystick, The Punk Cellist, The Best of the Worst, Lone Wolf (NL), Rebuilder, Little Teeth (DE), Reconciler, 84 TIGERS, Billy Liar (UK), Palomino Blond, Virginity, Debt Neglector, Boardroom Heroes (playing "Another Year"), Abraskadabra (BR), Talking Props (CL), Spells, Boss' Daughter, Grey Matter, Horsewhip, Telepathic Lines, Niiice., Demons, Postage, Short Fictions, Paige Beller, Hit Like A Girl, Jukebox Romantics, Male Patterns, The Sonder Bombs, Royal Dog, The Butts, Matt Caskitt & The Breaks, California Cousins, Flying Raccoon Suit, Noise Complaint, The Upfux, Dissidente, Thirsty Guys, Eichlers, Madison Turner, Intervention, Public Serpents, Sunsleeper, Cheem, Bashful, Dry Socket, Panic Problem, Crushed!?, Tim Holehouse (UK), Menagramo HC (IT), Big Bird, Kid You Not, Braceface, Sweet Gloom, Foodeater, Jack M. Senff, Neckscars, Heavy Seas, Middle-Aged Queers, Pangolin, Mike & The Nerve, Jacob Danielsen-Moore and the Boys, Plastic Flamingos, Still Shaking (NO), Hunger Anthem, Gloomy June, Elders, Flagman, Porch Coffin, R-Dent, Chris Fox, HAILACAB, Singing Lungs, plus Comedy sets from Shane Torres, Dave Ross, Ben Roy and Kelly Mcinerney.
Mark your calendars and buy a bottle of champagne because we will be doing another massive batch of bands playing FEST 20 on JUNE 6th at 9AM EST.
FEST 20 PASSES & HOTELS GO ON SALE APRIL 20TH – NOON EST!!!
THAT'S RIGHT BUDS. We decided to give everyone a week to get their act together and be able to grab their passes and hotel rooms for the big 20! So check out some info below and let's get the celebration started!!!
FEST 20 – 3 DAY PASSES STARTING at $175.00
Every 500 passes sold = PRICE INCREASE.
ONLY 3,500 FEST 20 – 3 DAY PASSES AVAILABLE FOR PURCHASE
MORE INFO ON FEST 20 3 DAY PASSES AVAILABLE HERE.
OFFICIAL FEST 20 HOTELS
We are once again partnering with the HOLIDAY INN UNIVERSITY CENTER, ALOFT- GAINESVILLE'S NEWEST MARRIOTT, and COMFORT SUITES Stay in a sold out hotel full of FEST FRIENDS and let the wonderful FEST friendly staff of our partner hotels host you and your friends for the FEST 20 weekend.
Rooms starting at $450 for a three night package!!!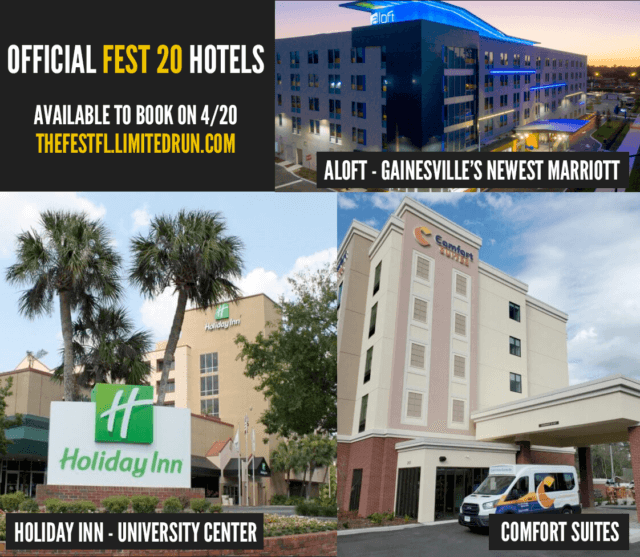 MORE INFO ON FEST 20 HOTELS AVAILABLE HERE.
FEST COVID PROTOCOLS/ REFUND POLICY/ FAQ
Got questions, hopefully we got all your answers ready for you here at our official FAQ section. What we do know:
COVID does not look like it's going away
We put in place some safe COVID protocols last year and they worked!
You should know if you are comfortable or not about attending a music festival by now. Because of that, and to save us some crazy work hours, we are going to be a little more strict on our refund policy this year.
Again…please check out the FAQ PAGE for more info before deciding to attend FEST 20.
FEST 20 MERCH/ FEST MAIL ORDER MERCH
This year the official FEST 20 MERCH will only be available weekend-of at FEST 20. We have decided in an effort to save our staff time and stress we will not be doing pre-order merch that you can pick up at registration. You WILL be able to shop all the FEST MERCH at FEST OFFICIAL REGISTRATION and our FEST MERCH STAND at Bo Diddley Plaza.
YOU WANT FEST MERCH NOW? CHECK OUT FESTSHIT.COM and see our official MAIL ORDER SITE.
Grab some new gear and help us make room for the FEST 20 merch when it comes in! Any merch order over $25 made between April 13th and April 19th will be entered to win a free FEST 20 PASS!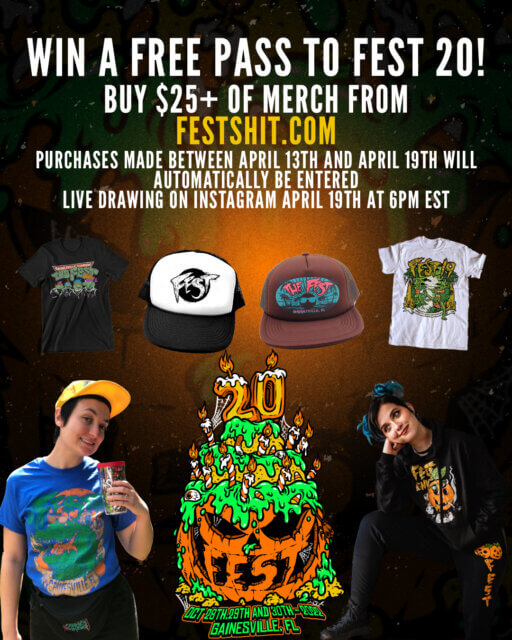 VISIT FESTSHIT.COM to check out the FEST MAIL ORDER STORE!
GRACE MARKETPLACE / WE ARE NEUTRAL
We are happy this year to once again donate $1 from every FEST 20 pass sold to support our friends at GRACE. GRACE is, quite simply, on a mission to END homelessness. They've moved more than 2,200 people into permanent housing since opening in 2014, reducing homelessness in Gainesville by 47%. GRACE offers 146 beds of low-barrier shelter, permanent housing programs, street outreach, meals, showers, laundry, and tons more, using best practices like trauma-informed care and harm reduction to treat people with the dignity and respect they deserve. Last year, GRACE used the money raised from FEST + the awesome Anthem Tattoo raffle to get 41 people off the streets and back into housing!
We also were able to partner with A-F RECORDS to release a LP compilation to help raise additional funds and awareness to GRACE MARKETPLACE.
There are still copies of this kick ass LP COMP so grab one here from the A-F Records LimitedRun page!
We are also partnering once again with WE ARE NEUTRAL to offset the carbon footprint of our venues at FEST 20. You too can calculate your carbon footprint from your travel to FEST 20 and make a simple donation to help offset when you check out.
You can learn more about these organizations on the SOCIAL IMPACT page.
BE A PART OF THE FEST FAMILY
Follow us on the following social media platforms: FACEBOOK / TWITTER / INSTAGRAM
You will not only stay up to date with the news and announcements leading up to FEST 20 but when the event is going down you will be the first to get special announcements on who the MYSTERY BANDS will be as well as any last minute changes or surprises in the schedule!!!!!!!!!!!!!!!
I know there is a lot to take in right now so take some time to enjoy the new site. Explore all the bands we have booked so far. Listen to the FEST RADIO PLAYER, and start planning out your trip to sunny FEST friendly Florida this fall to help us celebrate 20 YEARS OF FEST!
Don't forget to set your alarm for the following:
APRIL 20th- NOON EST = FEST 20 passes and HOTELS go onsale
JUNE 6th- NOON EST = FEST ANNOUNCES ANOTHER MASSIVE BATCH OF BANDS
LOVE YOU ALL AND HOPE TO SEE YOU THIS FALL IN GAINESVILLE!!!
-Tony and the FEST crew