Explore Gainesville
Discover What's Good. Get Out and Explore Gainesville and Alachua County!
While you are waiting for your favorite FEST18 bands to start playing, you can find events, attractions and What's Good in the local scene with the official Visit Gainesville, Alachua County weekly events guide. Find it here or text "whatsgood" to 22828 and get the What's Good Weekend Event Guide in your inbox.
Explore Downtown Gainesville:
Check out the architecture of historic buildings like the Hippodrome Theatre. Explore the mural route for Instagram worthy photos at 352Walls.org. Browse the local record stores Hear Again and Arrows Aim. Grab a bite at local restaurants including the new 4th Avenue Food Park.
Share your photos with #WhatsGoodGNV!
Tour the University of Florida campus: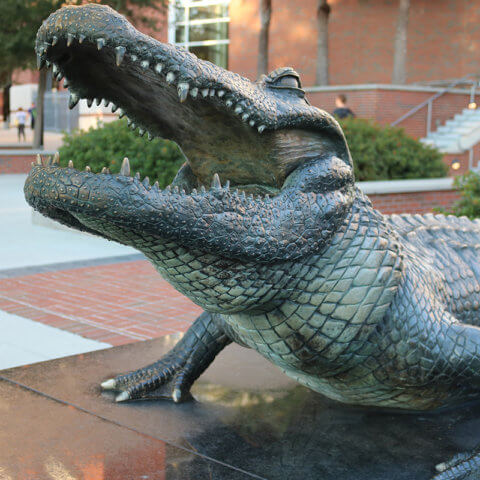 Ben Hill Griffin Stadium is home to the Florida Gators football team. The stadium is open to the public; you may enter at Gate 18.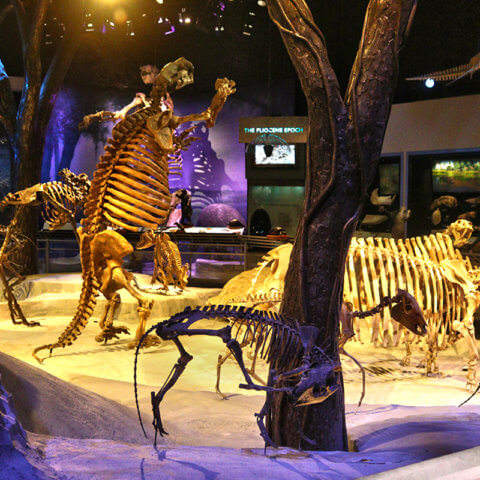 UF Bat Houses are home to hundreds of thousands of bats. At sunset, they emerge and fly through the sky on their nightly hunt to eat mosquitoes. The UF Cultural Plaza features the Florida Museum of Natural History, Butterfly Rainforest, and Harn Museum of Art in a single stop.
Make a Splash in Area Springs: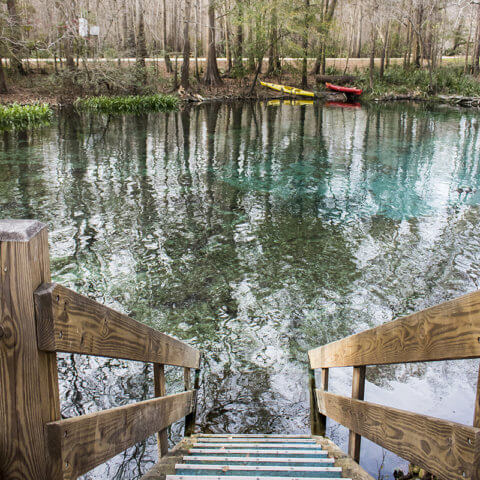 Poe Springs, Gilchrist Blue Springs and Ginnie Springs are natural attractions and fed by clear 72 degree Fahrenheit (22.2 C) water all year round. Devil's Den is an underwater spring-filled cave perfect for snorkel and scuba diving. Itchetucknee Springs provides a lazy drift on an inflatable raft along a scenic, winding spring-fed river. Local springs feed into the Santa Fe River which makes a perfect paddle trip in a canoe, kayak or on a stand up paddleboard.
Discover Local Parks:
Explore Gainesville's Depot Park, and walk the water's edge promenade, lounge on the hill's open lawns, hit the Depot Park Pop-a-Top general store for refreshments, or visit the Cade Museum for Creativity & Invention. A short drive south is Sweetwater Wetlands Park featuring 3.5 miles of trails and hundreds of bird species.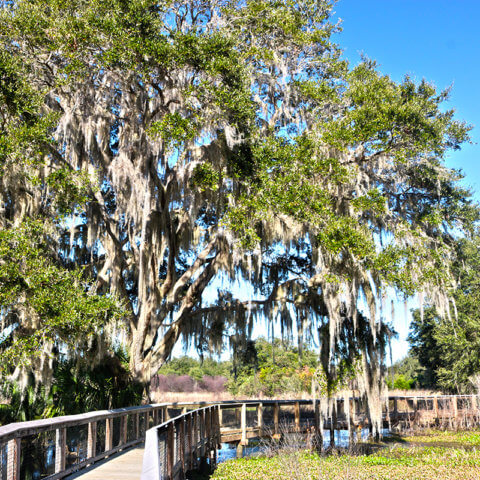 Boulware Springs Park is home to the trailhead of the Gainesville-Hawthorne Trail. With connector trails to the Archer Braid Trail, you can ride a bicycle through Gainesville and Alachua County. Dudley Farm is a working 1800's farm. O'Leno State Park is where the Santa Fe River disappears underground. See the largest Live Oak tree in Florida at Cellon Oak Park. Hike or bike the trails at Barr Hammock Preserve. Spot wild alligators on La Chua Trail at Paynes Prairie. You can even walk down a 120-foot deep sinkhole at Devil's Millhopper Geological State Park.
Special Events in the Area, Taking Place While You are in Town:
45th Micanopy Fall Festival
Saturday, November 2-Sunday, November 3
Join a crowd of thousands in the oldest inland town in Florida, under Live Oak trees and Spanish Moss, with over 200 art food and entertainment vendors. MicanopyFallFestival.org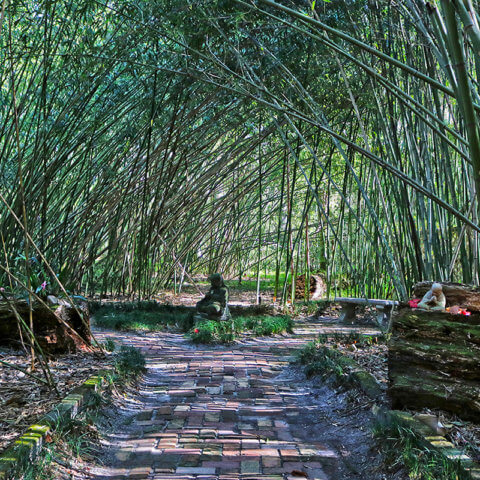 Guided Walk at Kanapaha Botanical Gardens
Saturday, November 2, 10 a.m. – 12 p.m.
Stroll through the trails and explore the plant collections on a guided tour.
Photo Day at Lubee Bat Conservancy
Saturday, November 2, 11 a.m. – 3 p.m.
Photographers of all skill levels are invited to step inside the enclosures to get up close pictures of the magnificent winged mammals. Registration is required. 
Ranger Led Tour at Sweetwater Wetlands Park
Saturday, November 2, 8:30 a.m. – 10 a.m.
Farmers Markets:
Newberry Farmers Market
Tuesdays, 4 p.m. – 7 p.m.
Union Street Farmers Market at Bo Diddley Community Plaza
Wednesdays, 4 p.m. – 7 p.m.
Main Street Alachua Farmers Market at Main Street Alachua
Thursdays, 4 p.m. – 7 p.m.
One Love Café Farmer's Market
Thursdays, 5 p.m. – 8 p.m.
Haile Farmers Market Fall Festival at Haile Village Center
Saturday, October 26, 8:30 a.m. – 12 p.m.
Alachua County Farmers Market
Saturdays, 8:30 a.m. – 12 p.m.
Pro Tips:
Don't turn into a pumpkin, use sunscreen
Keep the bugs at bay with insect repellent
Stay hydrated out there, fill your water bottle with actual water
Stop by the Visit Gainesville office at 33 N. Main St., next to The Atlantic and across the street from The Wooly, to say Hi and grab local info.
Find the weekly event guide and more at www.visitgainesville.com
For more of What's Good visit: www.VisitGainesville.com