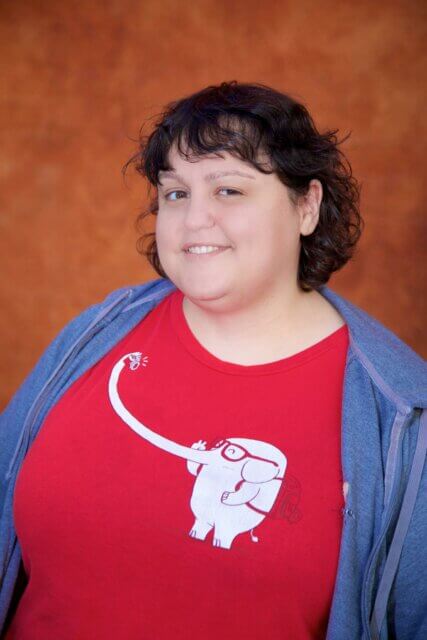 Nicole Yates
LA via Philly
Bio
Nicole is truly, madly, deeply in love… with comedy.
Her fresh, irreverent sense of humor blends her unique voice with the deep influence of comics she would sneak out of bed as a kid to watch on Carson or Letterman.
Starting as a mainstay in the Philadelphia Comedy Scene, she's graced Los Angeles with her comedic prowess and has taken her act on the road. Her unique talents have also been brought to storytelling & sketch shows, and she's no stranger to playing oddball characters. As the host of the DidjaEat podcast, she brings her warmth and charm to discussions with guests about food and life.
Nicole may be one-of-a-kind, but her quirky commentary on topics like food, pop-culture, and getting older strike a chord across many different audiences. She expertly balances the norm of everyday life with surprising takes and oddball thoughts that leave you wondering just what she has to say next. As someone that doesn't take themselves too seriously, she's a favorite among anyone who's never been afraid to take a hearty laugh at themselves.
WHAT'S YOUR FAVO(U)RITE ANIMAL?
Polar Bear
WHICH FEST SET ARE YOU MOST EXCITED FOR?
Bouncing Souls & Catbite