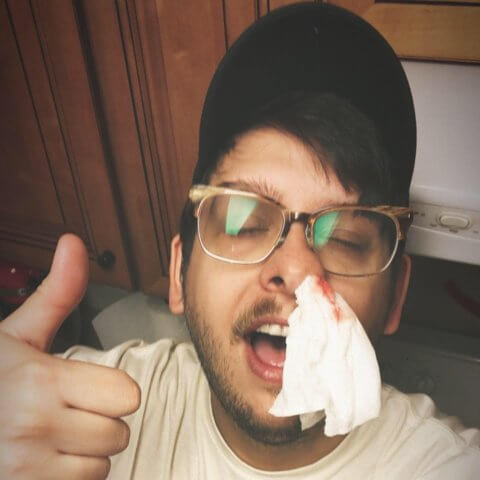 Casey Crawford
Bio
Casey Crawford is from Daytona Beach, FL and, even though that's a terrible place, he likes it. He's opened for people like: Brian Posehn, Mark Normand, Sam Morril, Dave Ross and lots of other cool people who have been on TV and stuff. He's performed at: Beast Village Comedy Festival, Orlando Indie Comedy Fest, Sing Out Loud Fest and Orlando Fringe. This is his third year performing at The Fest.
IF YOU HAD A SUPERPOWER, WHAT WOULD IT BE?
I know I should make this funny, but I would definitely fly. Damn, yo. Flying would be sooooo sick.
BAND(S) MOST EXCITED TO SEE: Against Me!, Spanish Love Songs, Dikembe, Joyce Manor, Bong Mountain and Dollar Signs