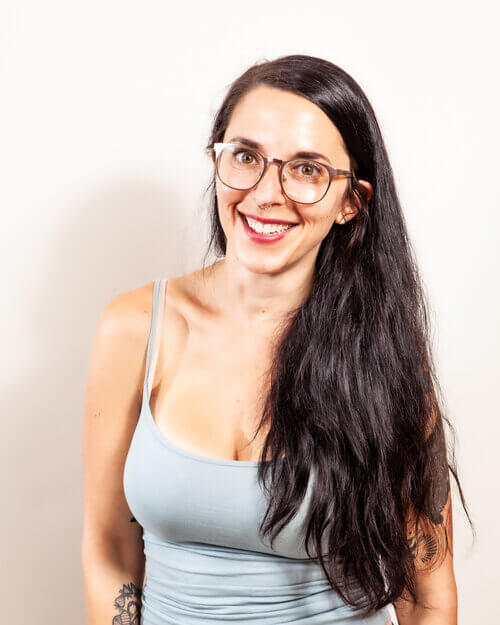 Caitlin Reese
Queens, NY
Bio
Caitlin Reese (she/they) is a Queens-based comedian and writer not pulling any punches about her mental health, disabilities, or chronic gay condition. She once published and sold out a comedy zine through Tower Records by accident. Notably, Caitlin was a Finalist on Amazon Prime's Comics Watching Comics where a couch of judgy judges laughed really hard at her jokes and couldn't come up with anything but nice things to say. Her album will be released on Helium Comedy Records this year, and she was featured on their Best of Helium Records Volume 2 on Spotify. She has been published in The Onion and has a queer comedy podcast called Straight Guys. She regularly performs at New York Comedy Club and has been in a million festivals including the HBO Women in Comedy Fest, Limestone, & Laughing Skull. She once opened for Kevin McDonald from Kids in the Hall, and he followed her backstage to compliment her performance while he was supposed to be on stage. In her former life, she was a social worker and ran a rape crisis center. She also used to do undercover animal rights investigations, which was likely due to the guilt of putting her childhood cat in bonnets.
WHAT'S YOUR FAVO(U)RITE ANIMAL?
ALL THE G-DANG DOGS!