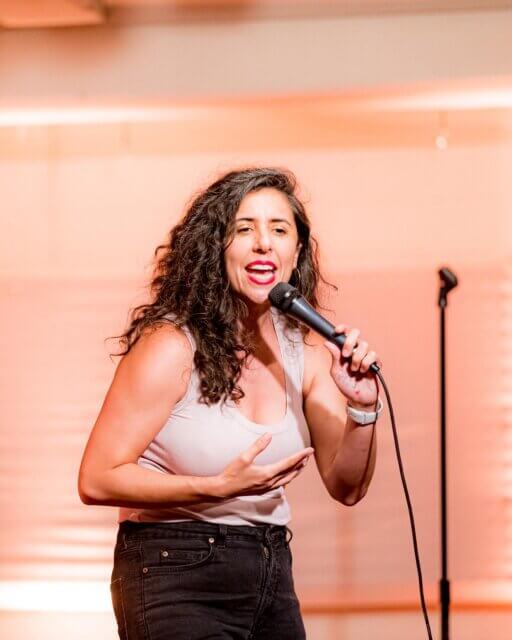 Anna Valenzuela
Los Angeles, CA
Bio
Anna Valenzuela's radiant smile belies her dark material. She's not afraid to share anything, and her warm nature takes the audience on a ride they don't want to escape. Her roast battle skills earned her a spot on Comedy Central's Roast Battle, and her comedic talents have been featured in the High Plains Comedy Festival. She's traveled to Limestone Comedy and Flyover Comedy Festival, and she's appeared on Nerdist's Fangirling. For more Anna, check out her podcast: 12 Questions.
WHAT'S YOUR FAVO(U)RITE ANIMAL?
Cat
WHICH FEST SET ARE YOU MOST EXCITED FOR?
Bouncing souls, bad cop/ bad cop, comeback kid, and of course discovering new favorite bands.