The Spotlight: New Album Releases, Cellos, and more
Friday, October 18, 2019
People of Fest, your friendly neighbourhood band wrangler Alex here again!
No doubt by now you've all made a start on planning your individual schedule for Fest weekend and had to make tough decisions regarding those oh so painful clashes between bands you love. But perhaps you have the odd gap here and there? While we highly recommend using this time to do things like eat some food, hell maybe even get some sleep?!! Perhaps you're scrolling through the Fest 18 app looking for another set to check out.
We know every band playing Fest this year is going to crush it and put on a great show, but I wanted to take the time to shine some of the spotlight on a few folks doing something extra-special with their set this year.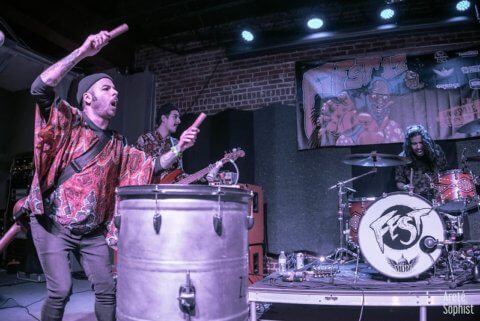 Zeta release their new album Mochima on November 3rd during Fest. Exactly a year on from last year when they did the same thing and turned their Fest set in to an album release party, here's what Juanchi from the band had to say about it:
"We've chosen our showcase at Fest to be the official foster for our record release cause it is one of our favorite times of the year so it makes it a very special moment for us, also Fest is def a highlight of the tour, and a great opportunity of gathering friends from all over the US community of DIY and punk-oriented music and some other communities of art from around the world, what's not to like and highlights why we picked Fest as a record release host two times in a row? Fest is just the perfect time <3 last year went amazingly well, we celebrate the album with free vegan mac and cheese by our guitar player and chef "Dani Hernandez" for everyone at the venue and I think we all have a blast!!! So looking forward to repeat the celebration this year hopefully with some new surprises."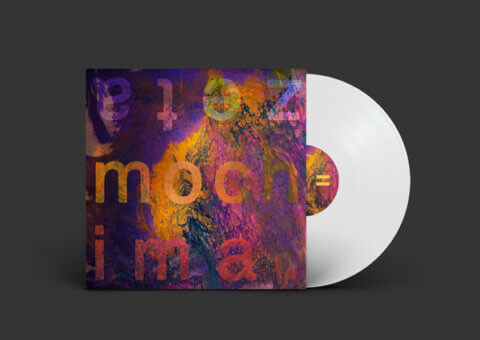 Mochima is available for pre-order now at deathprotector.com and is going to be physically available at The Wooly on November 3rd for their Fest set.
Which day: Sunday
What time: 9:50pm – 10:20pm
Which venue: The Wooly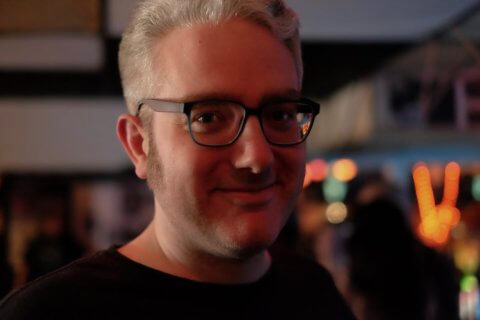 You might feel like the very concept of Jawbreaker on Cello is special in and of itself and you certainly wouldn't be wrong! Gordon himself had this to say about the upcoming performance:
"It is the only planned live performance (as of now) of Jawbreaker on Cello with a live cello quartet, including two cellists from UF-Gainesville. Transcribing the music and organizing this kind of ensemble is a huge fucking pain in the ass, and I typically only do it once every few years. So this is definitely a one-of-a-kind set, maybe never to be repeated!!!"
Not only that, but New Granada Records is putting out the Jawbreaker on Cello record Fest weekend and the Fest performance will be the official release show for it! Gordon will have copies of the LP available for purchase at Fest. In the meantime, you can check out Gordon's take on the Jawbreaker song 'Bivouac' through Alternative Press.
Which day: Saturday
What time: 3:40pm – 4:20pm
Which venue: The Hippodrome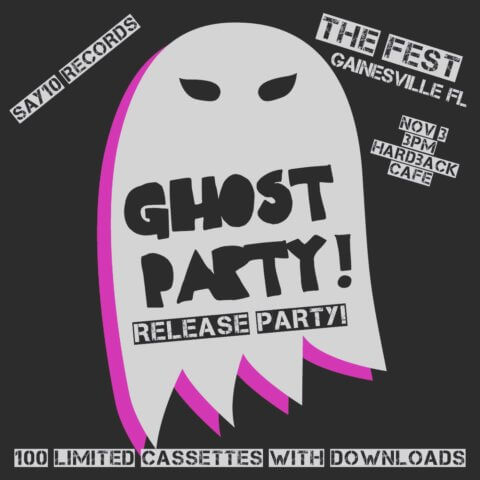 Florida's own Ghost Party! are marking their Fest set with the release of their self-titled EP including a limited (100) cassette release (with download). You can check out the track Sweet Revenge streaming right here on the Fest radio player on the bands profile page!
"My bands have been playing Fest since the very beginning, my old band O'haste Annihilation played Fest over a decade ago and my last band Everymen got to participate in Fest a handful of times, so it's almost like a yearly holiday for me. Ghost Party! was trying to think of a perfect last show to play, and when Say-10 Records offered to put out a limited cassette tape we could not pick a better party to celebrate the beginning of an ending." – Serg a.k.a. Captain Bobo
Which day: Sunday
What time: 3:00pm – 3:30pm
Which venue: Hardback Cafe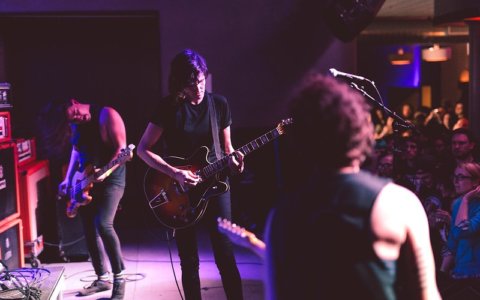 Regular Worriers bassist Nick can't make it to Fest this year which has led to War on Women's Sue Werner stepping up and filling in on the low end, something that means the Worriers line-up is comprised entirely of folks that came up together in New Brunswick, NJ playing in bands such as The Measure [sa], Degenerics, Fanshen, The Ergs!, and Stormshadow respectively. While singer and guitarist Lauren suggested that there might only be ten people that thought it was a neat moment, the band themselves certainly think so. If you're a fan of geographical reunions or just New Jersey in general be sure to check their set out!
Which day: Saturday
What time: 11:20pm – 12:00am
Which venue: 8 Seconds
Keep your eye on our blog here on the site and we'll have some more Fest performances to highlight as we get closer to our favourite weekend of the year!
– Alex