The Spotlight: Guest Stars, Guitars, and a Goodbye
Tuesday, October 22, 2019
Hey again all, Alex here, back with some more Fest sets to shine that spotlight on to give you even more schedule clashes to cry about! Sorry not sorry!
Gainesville's own Coffee Project have been a Fest staple for some time and were actually one of the main reasons I first came over to Fest to begin with all the way back in 2009. I remember hassling Buddy after that set at Fest 8 to send me two versions of Coffee Project songs that used to be up on their MySpace page (Google it, kids!!) which were recorded as full band songs. I mention this because now, to mark their tenth Fest performance, they've got something really awesome planned.
"It's our 10th Fest and we wanted to do something special. I've had the idea for years but finally have the chance to make it happen. Playing these songs electric wouldn't happen without the help of Addison Burns (Ship Thieves), and David Bell (Dikembe). They jumped in and brought new life to some old songs!"
That's right, this year Coffee Project's Fest set is going to be a full band performance! I'm personally looking forward to this so much I moved the Saturday band registration times so I can make sure I'm there!!
Which day: Saturday
What time: 1:20pm – 1:50pm
Which venue: Loosey's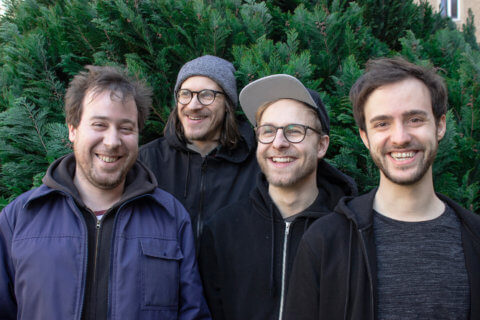 Beloved friends, Beloved fam,
Zock here.
I guess one could argue that somehow, all good things eventually have to come to an end. One way or another.

When things kicked off with ASTPAI in 2001, it didn't even feel like a proper beginning of anything. This band popped into my life and rapidly became the first thing that gave me a faint idea of what I can do to feel some sense of self-appreciation, creative joy and most importantly: true self-expression. It all sucked me in so quietly that eighteen years later, I'm struggling to remember ever taking a break to look back at what we achieved.
Over the last couple of years, each of us started working on so many other things outside of the band and even though Thomas was rad enough to step in on drums after Toni's departure in 2018, it got harder and harder to make decent plans and keep our focus up.
The following twelve months will give us a fair chance to recall, reconnect, appreciate and celebrate, as we're putting a definite and overwhelmingly positive end to this band. In other words, we'd rather go out with a bang, than let things fade to grey.
ASTPAI has been in the center of everything I did for more than half of my life. It had such a huge impact on absolutely everything for me – from the people I now know, to the places I was privileged enough to go to and explore, to the person I have become. And yet it simply feels like the right point in time, to gently close this chapter and move on.
Our upcoming shows for 2019 will be followed by a selected number of farewell shows throughout next year, with the final weekend going down in our old hometown of Wiener Neustadt, Austria on September 11th & 12th 2020. More info on this way down the line, but please already feel free to MARK THAT DATE!
So yeah, here's a couple of things worth noting: our upcoming trip to THE FEST in Florida will be our last tour in the US.
Here's a quick overview of what's happening for the rest of 2019:
Oct 11 – AT – Wien @ EKH (Seewinkel Noise Factory)
Oct 29 – US – Orlando @ HENAO Contemporary Center
Oct 30 – US – Tampa @ Lucky You Tattoo
Oct 31 – US – Gainesville @ Loosey's
Nov 01 – US – Gainesville @ THE FEST / High Dive
We'll keep posting more stuff as we go, but for now, we'd just like to say goodbye!
All the best,
Much love,
Zock, Marco and Bernie
While we're super-bummed our friends in ASTPAI are calling it a day, we're glad we've got one last chance to show them some love and give them a real Fest farewell!
Which day: Friday
What time: 11:50pm – 12:30am
Which venue: High Dive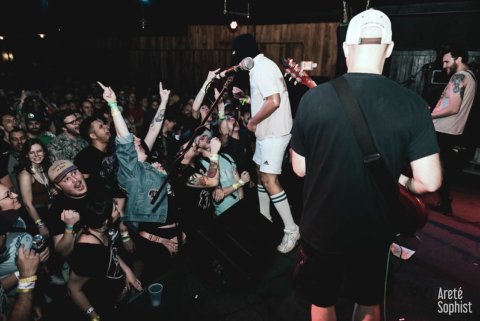 The Eradicator hit Fest this year as part of their tour supporting their latest release 'Peak Eradicator' (via Say-10 Records) but that's not the only thing that stands out about their Fest performance. Bassist Ryan is flying in all the way from Melbourne, Australia to play the show!! Having met his wife Narelle during Iron Chic's set back at Fest 16 (I can personally attest to meeting your s/o at Fest being the way to go – Alex) Ryan started the Australian version of the band which is touring next year! Get to their set and let's celebrate love!
Which day: Saturday
What time: 9:10pm – 9:40pm
Which venue: The Wooly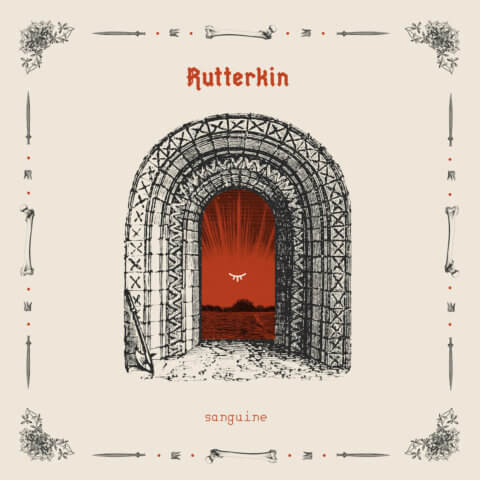 Fest newcomers Rutterkin's Fest set will also be the release of their newest four song EP 7" entitled, 'Sanguine', recorded earlier this Summer. You can check it out via the band's Bandcamp page.
Which day: Sunday
What time: 12:30pm – 1:00pm
Which venue: Durty Nelly's
That's all I have for you for now but I'll be back again soon enough with a few more parties for you all to attend!
– Alex