Staff Picks: Alex
Sunday, August 18, 2019
Hey everyone, Alex from The Fest crew here!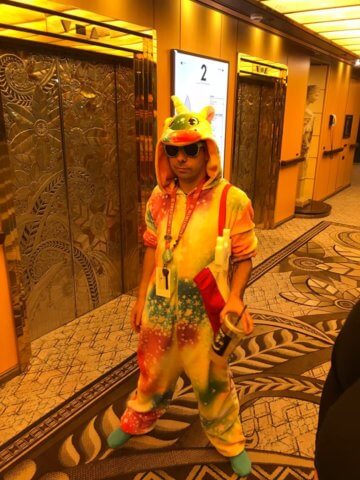 "Use this pic" – Alex
For those that don't know, I work for Fest as the main point of contact for all the performers once they've been booked to play. What this means is I'm the person that uploads all the information for the 300+ bands we have playing. What this also means is I get plenty of time to listen to all the songs that bands send in to us that go on to the Fest Radio Player!
Back when I was just an attendee, one of my favourite things to do in the months leading up to Fest was listen to bands I wasn't familiar with and highlight a few that I'd make a point to check out come Fest weekend and in keeping with that tradition, I'm going to do the same here and recommend you do the same!
Of course, I recommend you take the time to listen to the Fest Radio Player yourself and find your next potential favourite band but if you don't have time for that here's who I think you should be keeping an eye on: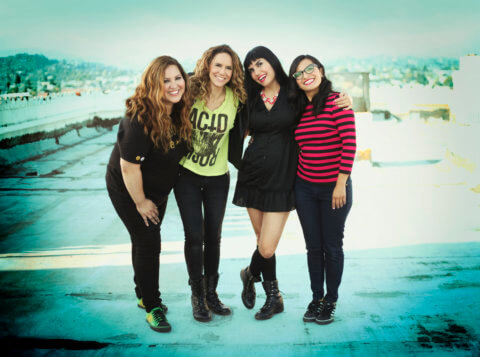 These ladies serve up some straight-up punk rock and from the opening guitar of 'By Your Side' I'm hooked and I love the energy this song carries throughout, a definite plus for me when it comes to bands playing Fest and it's just a case of how much dancing about like a fool I'm going to be doing during this set!
Which day: Saturday
What time: 10:50pm – 11:30pm
Which venue: The Wooly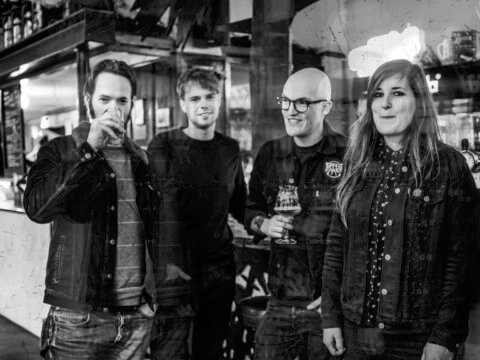 During Fest last year I think I made a grand total of one post on Instagram and it was to urge people to come and check out Lone Wolf. I suppose you could argue that's because I don't post on Instagram much but I'm going to suggest it's because this band kicks ass! One of our international imports, they're another band that brings an energy I really dig and their track 'Way Out' just f'n rocks!

Which day: Friday
What time: 10:00pm – 10:30pm
Which venue: High Dive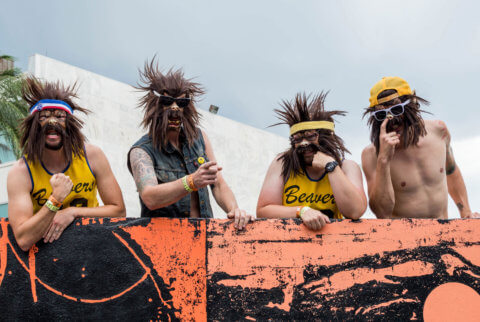 Anybody that knows me knew there was no way I was going to get through this without mentioning Wolf-Face. You will catch me front and centre of their Fest set guaranteed. That said, back when I first came across Michael J. Wolf and his pack, it was through browsing the Fest site for potential new faves and boy did I find one! Even beyond the spectacle of four grown werewolves rocking out, Wolf-Face bring the party each and every single time I see them. Now, if I can just convince them to play 'Pubes On My Face'…

Which day: Saturday
What time: 5:00pm – 5:30pm
Which venue: The Wooly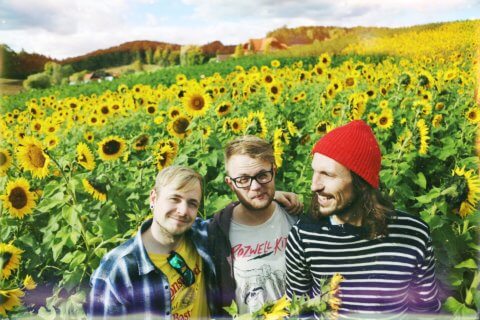 Okay I cheated a bit with the last two since I knew them already so here's a genuine selection that I've discovered this year. Another of our international folks, Denmark's Forever Unclean grabbed my attention with both hands with their track 'Sleep' and their video for 'Waves' is really awesome as well as being another kick-ass song! Catch me pretending I can understand Danish wherever these guys are playing!

Which day: Sunday
What time: 11:20pm – 11:50pm
Which venue: Loosey's