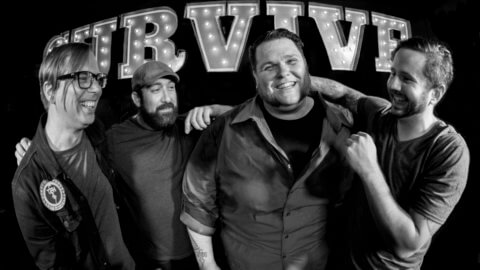 The Cryptkeeper Five
Trenton, NJ
Say-10 Records
Bio
The Cryptkeeper Five (sometimes referred to as TCK5 or CK5) are an American punk rock band formed in Trenton, New Jersey in 1997.
They draw influence from artists such as The Ramones, Bruce Springsteen, Tom Petty & The Heartbreakers, U2, The Arcade Fire and have been compared to Against Me!, The Misfits, The Gaslight Anthem and The Menzingers.
Having toured nationally/internationally over the past two decades, The Cryptkeeper Five have shared the stage with The Ataris, The Dickies, Tommy Stinson (of The Replacements/ Guns and Roses), Off With Their Heads, The Ergs, The Supersuckers, Kevin Seconds (of Seven Seconds), HR (of Bad Brains), Drag The River (members of Descendents/ALL), Old Man Markley, Catch 22, and many more.
Recently signed with Richmond, VA label Say-10 Records and did a vinyl re-release of their newest record 'The Stronghold'. Recorded by Sean Glonek (Juliana Hatfield, Tonya Donnelly) at SRG Studios and mastered by Brian Lucey (The Black Keys, Cage The Elephant, Ghost) at Magic Garden Mastering.
IF YOU HAD A SUPERPOWER, WHAT WOULD IT BE?
All of them.