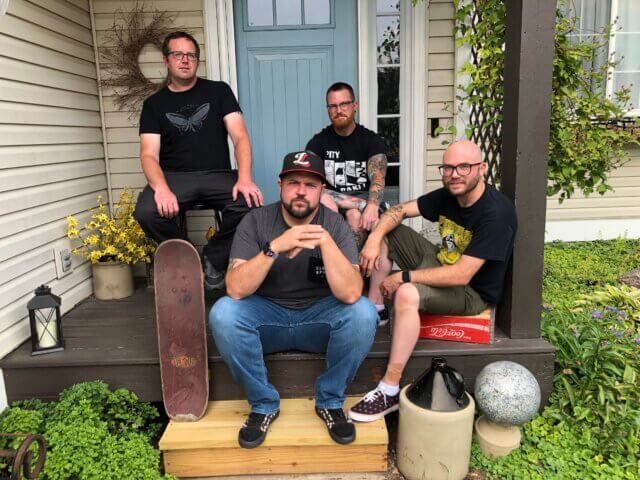 Singing Lungs
Grand Rapids and Lansing, MI
Count Your Lucky Stars Records
Bio
Singing Lungs is what you get when a librarian, a beer league hockey player, a BBQ grill master, and a lizard daddy are united by their love of music and a history of growing up in the Michigan DIY music scene. Together they are crafting their own brand of 90's influenced pop-punk with nods to the alternative/grunge scene.
They've played with a bunch of rad bands around the Midwest and even opened a Bernie Sanders rally in Michigan. There's pictures to prove it. The band has released a DIY full length and a couple EPs on Count Your Lucky Stars Records.
Their second album will be released in late 2022 and will be a split release from Count Your Lucky Stars (US), Sell The Heart Records (US), Engineer Records (UK), and Waterslide Records (Japan).
WHAT'S YOUR FAVO(U)RITE ANIMAL?
Bearded Dragon