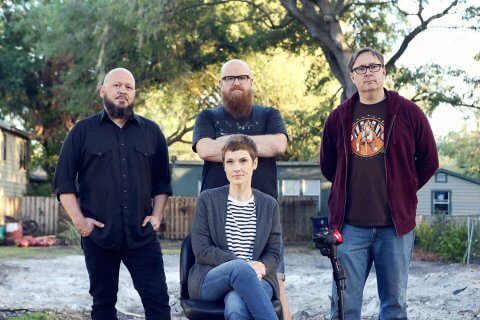 Pohgoh
Tampa, FL
New Granada Records
Performing at:
Bio
After coming out of an almost 18 year hibernation, Tampa, FL's Pohgoh headed up to Baltimore, MD's Magpie Cage Studio to record their sophomore full length with engineer/producer J. Robbins (Jawbox, Burning Airlines). The result is Secret Club, the band's 1st full length since 1997's In Memory Of Bab.
With a rich history within the 90's DIY/indie/emo scene, Pohgoh was in a small league of female fronted bands of the era alongside peers like Rainer Maria & Jejune. The band's catalog includes a split 7″" with Braid, the closing track on the Emo Diaries, Vol. 1 and the aforementioned full length.
Secret Club is scheduled for a Fall 2018 release.
FAVORITE PIZZA TOPPING: Cheese, pep...yeah, we're boring.