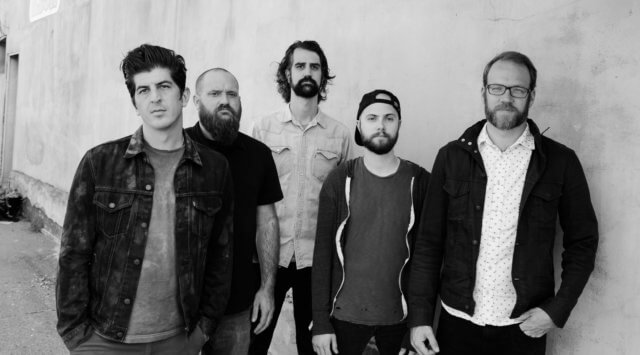 Modern Life Is War
Marshalltown, IA
Deathwish
Bio
We formed Modern Life Is War in early 2002 in our hometown of Marshalltown, Iowa. By the time we played our first show in our drummer's parents basement on April 20th, 2002 we already had our self-released 7" in the works. We were very naive and didn't know much about what we were about to get into. That summer we booked our own tour to the East Coast and back. The end of that tour was very likely to be the end of the band's existence. However, by the time we got home it was clear that it was already taking on a life of it's own and there was more work to be done. The beginnings of our band were completely DIY and homegrown and although many things have changed and progressed we always keep those early days in mind in everything we do. All aspects of Modern Life Is War remain very personal to us.
We have released four full length albums: My Love. My Way. (2003), Witness (2005), Midnight in America (2007), and Fever Hunting (2013). Like all bands that have been around for some time, we have been through some shit. Broken Vans, breakups, reunions, injuries, tours, lineup changes, mental illness, peaks, valleys, misery and general confusion. This has been one of the most frustrating yet extremely rewarding things we have done with our lives. We value creativity, self-expression and independent thought and do our best to represent that with our music and our lyrics.
Along the way we have developed a wildly supportive cult of supporters (thank you) who allow us to keep traveling and recording. We are currently battling it out in this mad world through a series of 7″ singles we have titled "Tribulation Worksongs." Volumes 1 & 2 came out in 2018 and 2019 will see the release of the next two volumes. Modern Life Is War is Jeffrey Eaton (vocals), Chris Honeck (bass), John Eich (Guitar), Luke Rauch (Drums) and Bo Becker (Guitar). Former members include: Matt Hoffman, Tyler Oleson, Sjarm 13 and Tim Churchman. Even as elderly people who don't have many years left on this earth we still enjoy getting wild as hell and screaming and sweating on stages and floors around the world. Please come join us.