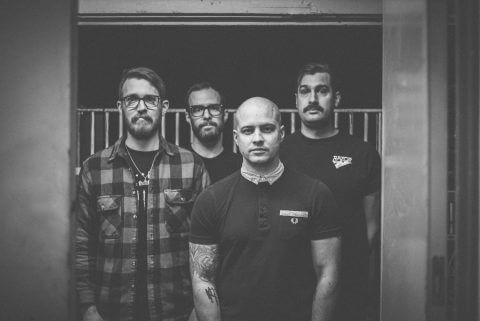 Crusades
Ottawa, ON, Canada
Anxious & Angry / Countless Altars
Performing at:
Bio
Ottawa's CRUSADES began in 2009, comprised of Jordan Bell on drums, Skottie Lobotomy on bass/vocals, Emmanuel Sayer on guitar/vocals, and Dave Williams on guitar/vocals. Prior to CRUSADES' formation, the four members played in such established local bands as Sedatives, The Creeps, Buried Inside, The Steve Adamyk Band, Black Tower and others.
The band's initial and ever-evolving goal is to examine profound personal and universal topics – love, art, life, death, etc – through a lens of freethinking and atheism, offering a critical perspective rooted in philosophical, political, musicological, poetic and historical study.
To date, CRUSADES has released three full-length albums: 2011's 'The Sun is Down and The Night is Riding In', a four-way split release between It's Alive / Razorcake Records in North America and Sabotage / Hardware Records in Europe); 2013's 'Perhaps You Deliver This Judgment with Greater Fear Than I Receive It' on No Idea Records; and 2017's 'This Is A Sickness and Sickness Will End' on Anxious & Angry Records in the USA and the band's own Countless Altars label in Canada and overseas.
FAVORITE PIZZA TOPPING: Black olives & jalapenos.