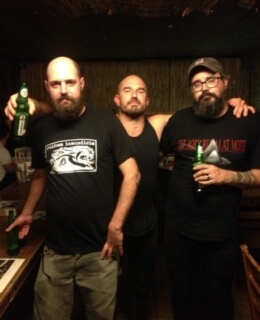 Canadian Rifle
Chicago, IL
DeadBroke Rekerds
Bio
Canadian Rifle plays urgent and melodic, but heavy music that has confidence and desperation at the same time. It sounds like a runaway freight train that could derail at any time, but somehow manages to stay roughly on the tracks. The lyrical content is somewhat abstract, touching on the bleakness of shallow human interaction, hanging on by a self-inflicted thread, running on fumes, and trying to move forward from mistakes and frames of mind that carry the behavior of skirting the edge that most would more than likely not venture into.

WHAT'S YOUR FAVO(U)RITE SCARY MOVIE?
Martyrs. The French One.