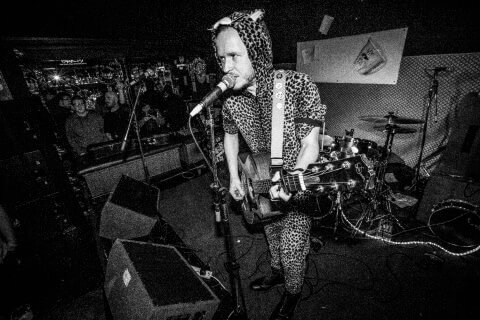 Billy Liar
Edinburgh, Scotland
Red Scare Industries
Bio
Billy Liar is a Scottish punk musician who grew up in the scene, finding his feet and forging his sound through a self-imposed relentless touring schedule, a love of playing live and an understanding that good things do not come to those who wait. Great things come to those who get out on the road and make a hell of a lot of their own mistakes.

Billy has been touring the UK, mainland Europe and America extensively for over ten years, released 7 EPs on independent record labels, had songs played on BBC Radio 1 and XFM and toured Australia and New Zealand. He has played Fest four times, visited Woodford Folk Festival in Australia for a week of performances, played Rebellion Punk Festival in England eight years in a row and even co-wrote, co-directed and co-starred in a play with Freddy Fudd Pucker at the Edinburgh Festival in Scotland for a month of shows.
Billy will release his new album 'Some Legacy' on June 21st, via Red Scare Industries, produced by Joe McMahon (Smoke Or Fire).
IF YOU HAD A SUPERPOWER, WHAT WOULD IT BE?
The strength of a thousand dragons. The secret's in the soop.